The new year starting off well.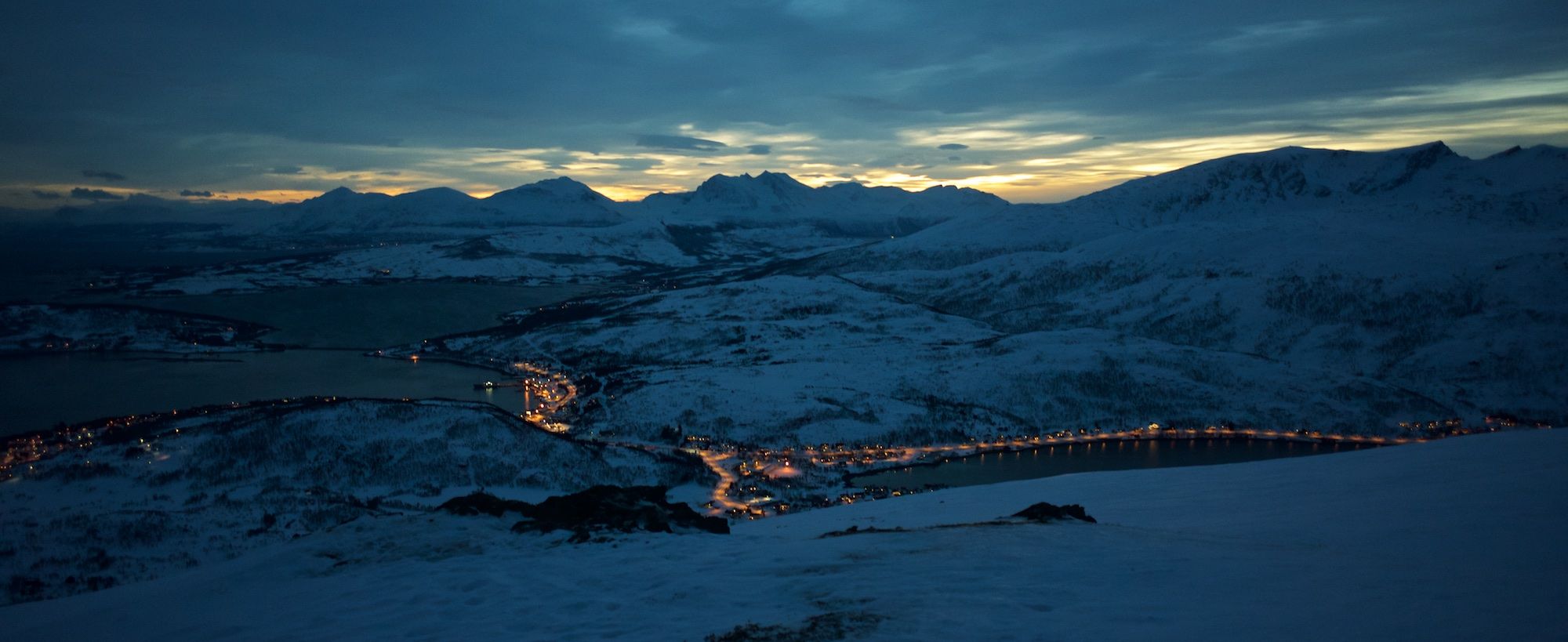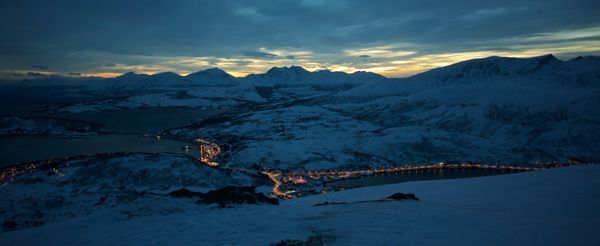 I'm finally back in the arctic and getting out in the snow to play. The new year started with a short hike up Rödtinden just to get the body going after a long night of not sleeping and indulging in toxins. We (me and Kjersti that is) were a bit late to the party and just missed out on the few hours of not-pitch-blackness, but were still treated to a fantastic view from the top of the hill.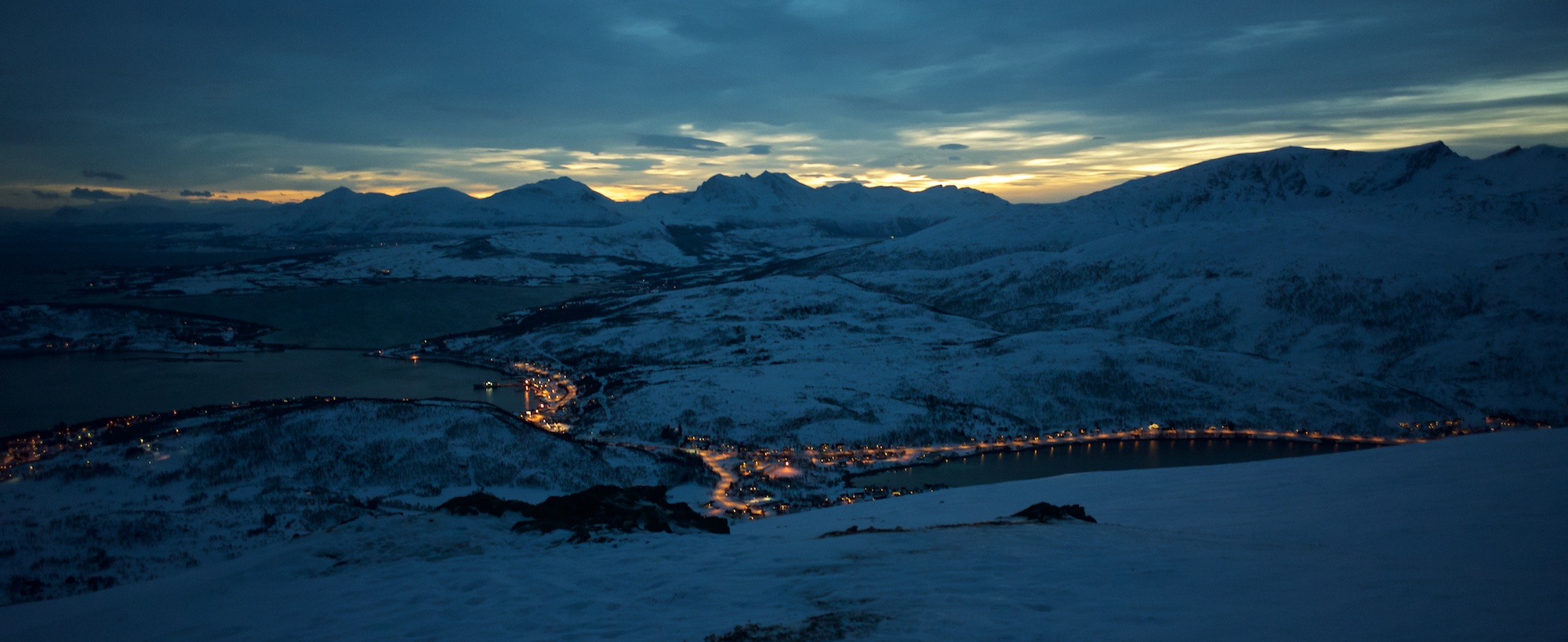 To redeem myself, today I got off to an earlier start together with Gustav and Linnea, beating first light to the trailhead. Granted, not that much of an achievement but good enough I guess.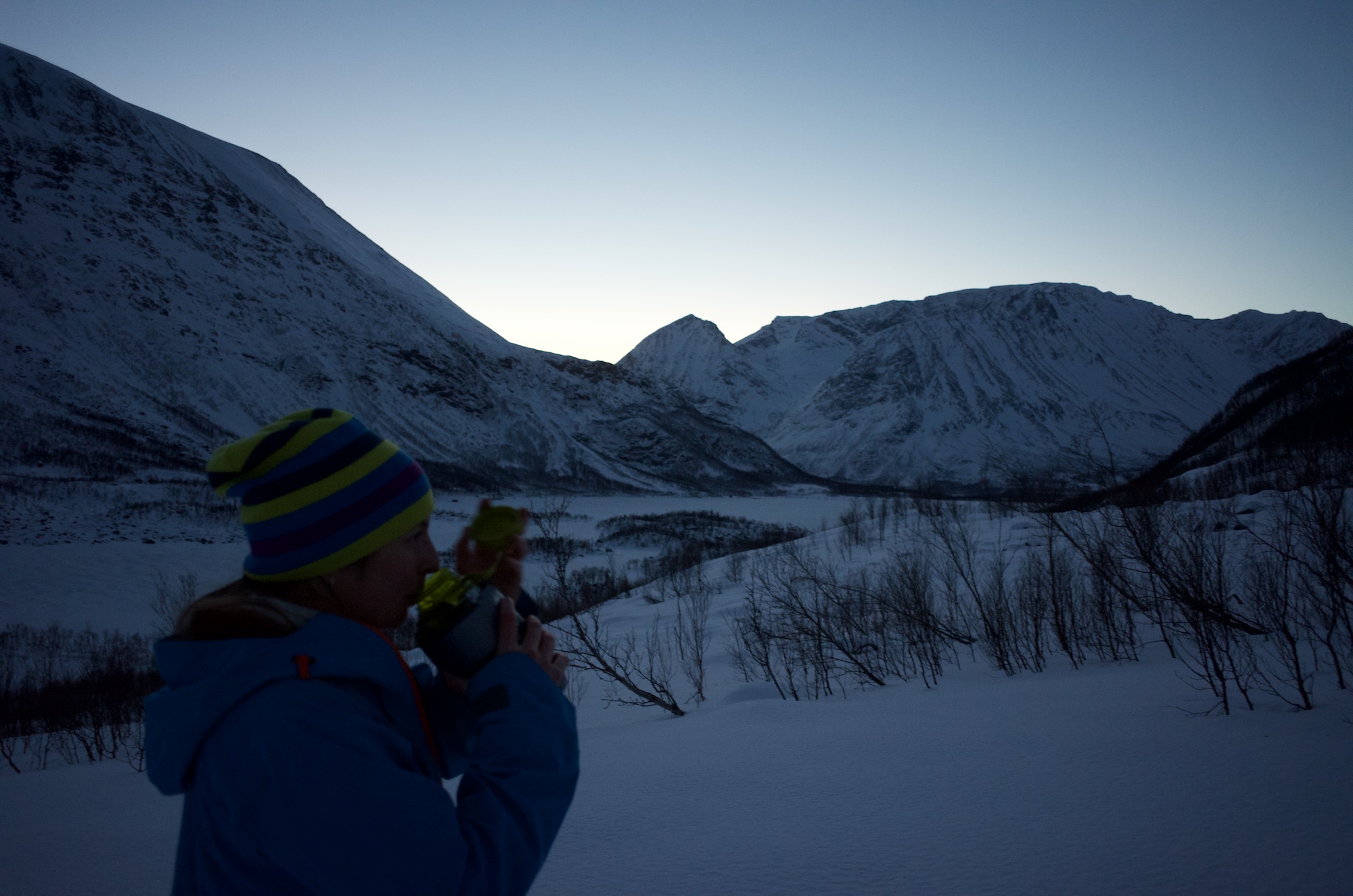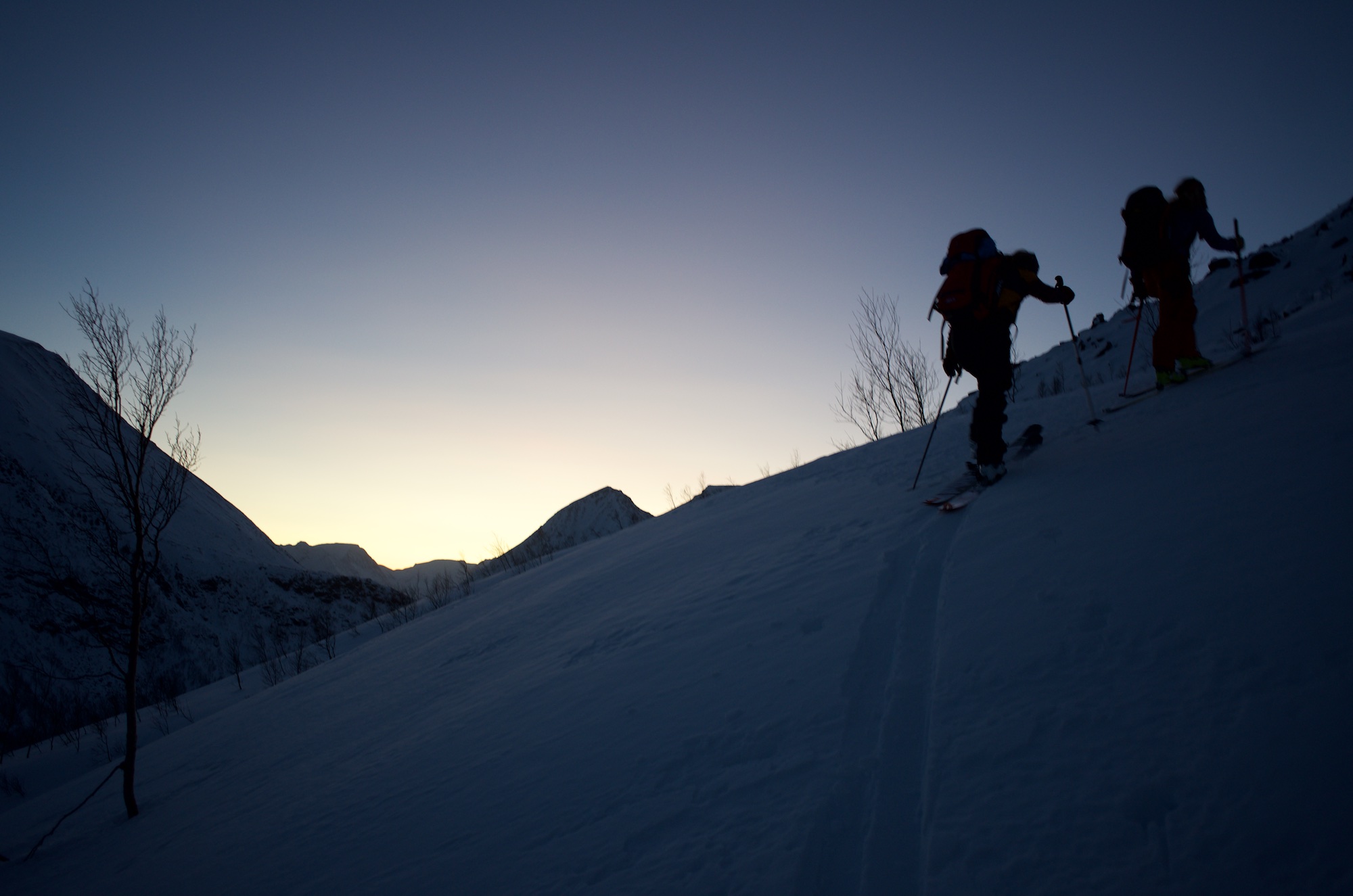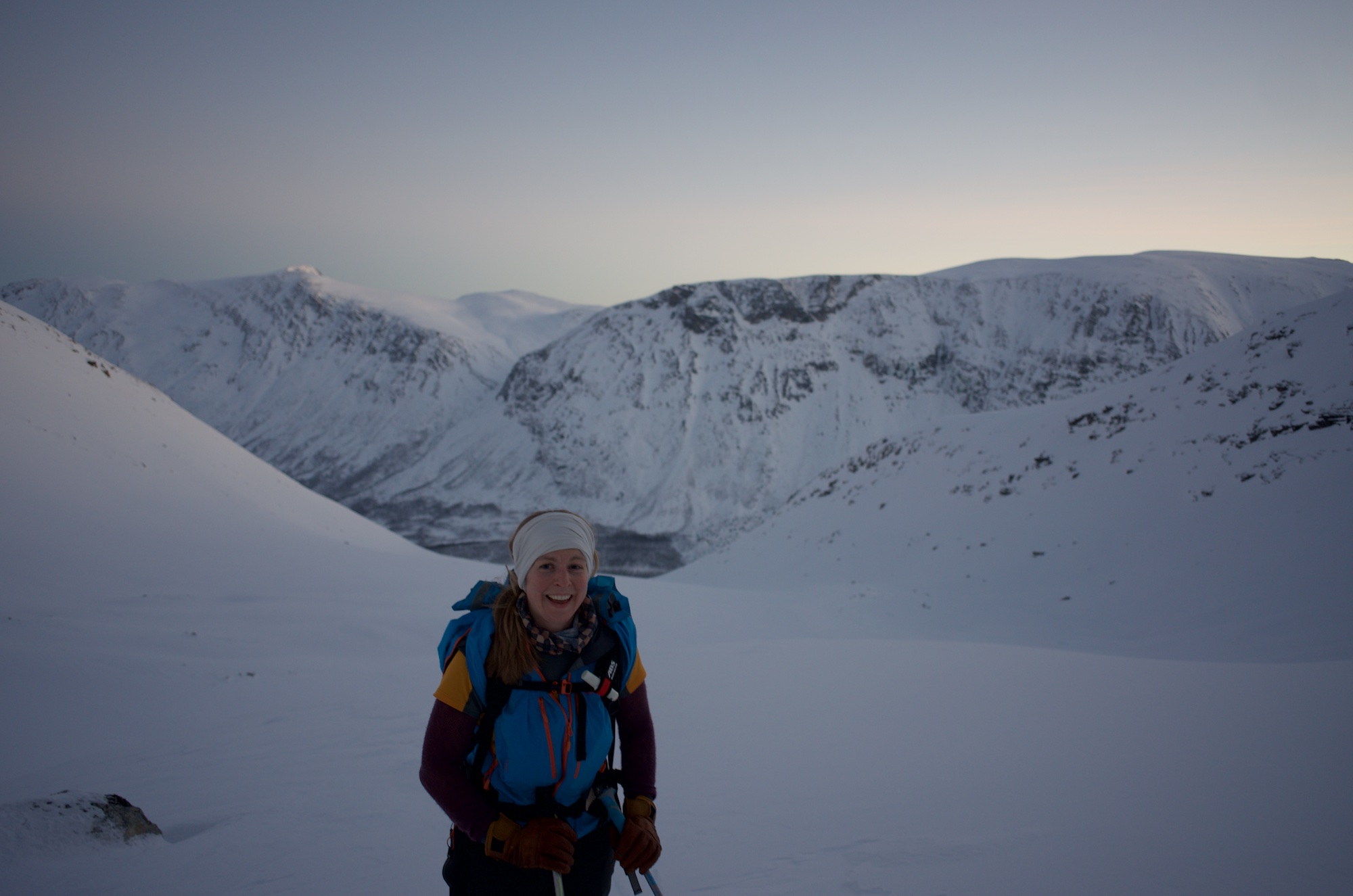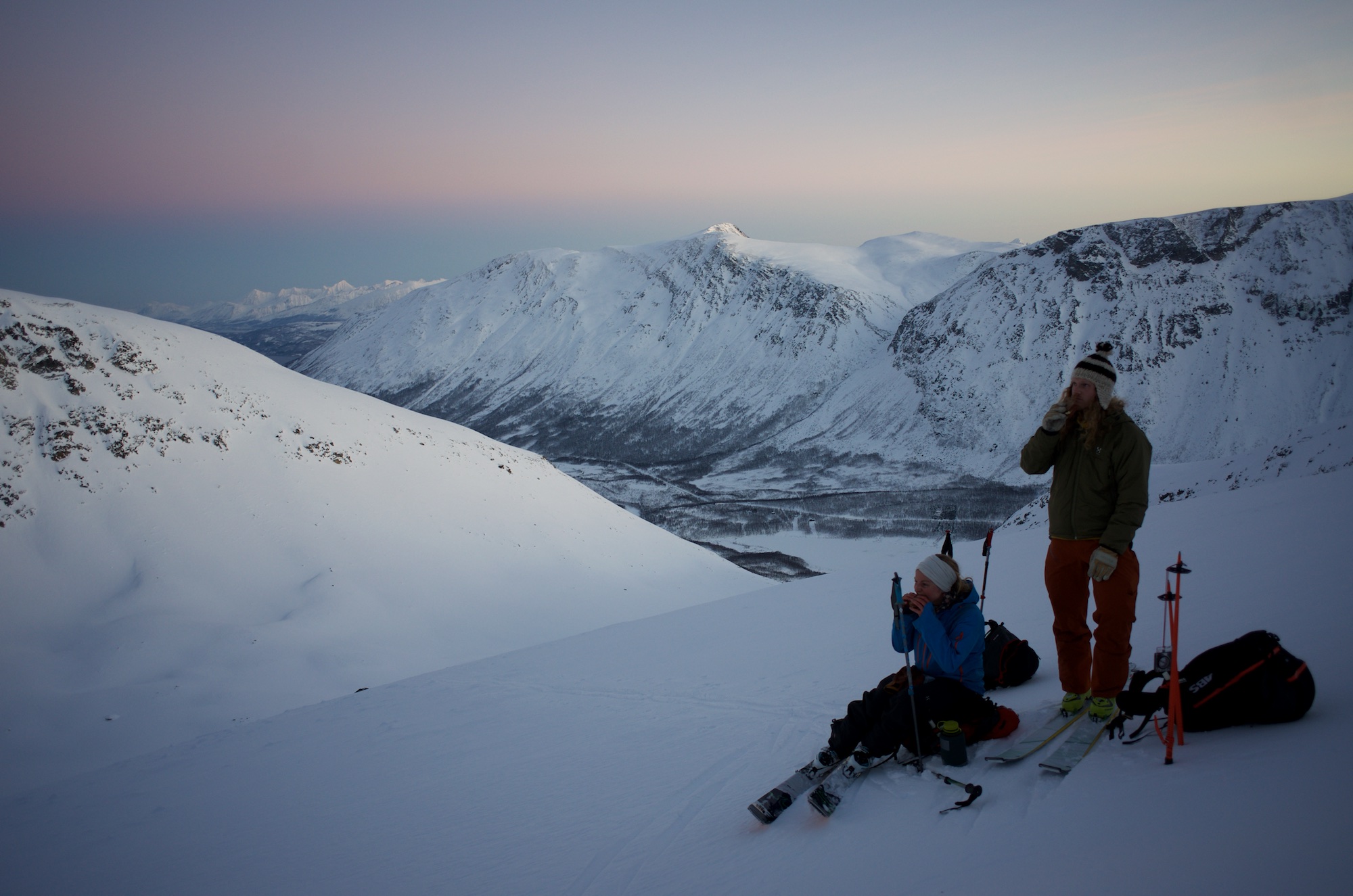 Snow conditions are generally stable, but there is a funky sandwich of two melt-freeze crusts with a couple of cm of facets in between, that in places collapses quite easily and has quite some potential for propagation. This is buried under the uppermost layer of wind affected snow that is very varying in thickness, and we observed it at altitudes all the way up to 7-800m. Even if it right now does not pose a problem, chances are that it will at some point during the season. Mental notes taken.
Our snack break took longer than expected when I discovered, just as we were getting ready to head off, that the plumbing to my airbag and magically unscrewed itself. There was a fix sent out consisting of some red plastic clip, and now I understand why. If you have one of these bags, sort it out ASAP, and check the plumbing frequently. I was a bit spooked out that I had been walking around with not working security equipment, but fifteen minutes, some utterly cold fingers and a bit of Leatherman wrenching later all tubes were connected in their respective holes and we could proceed.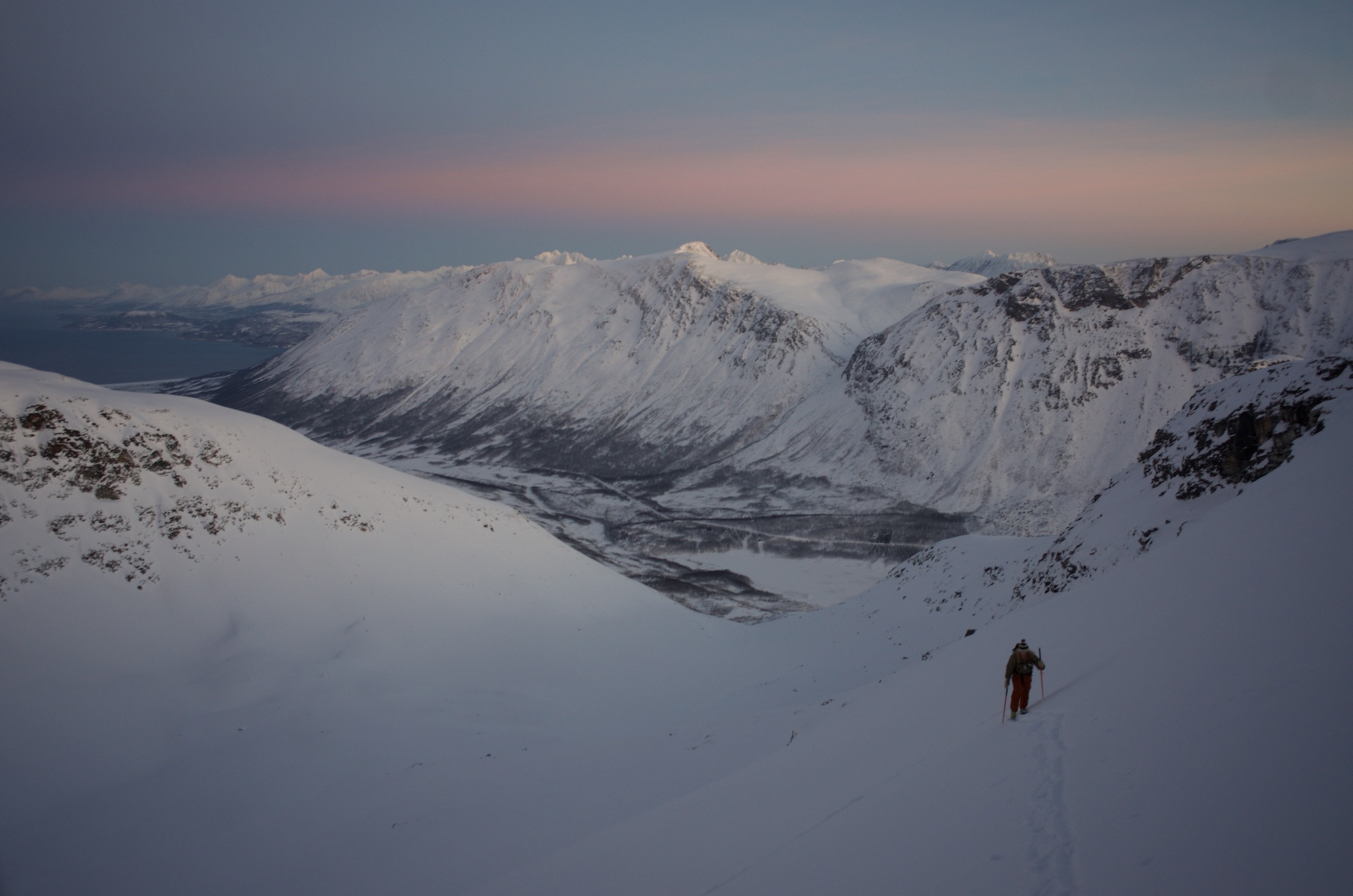 We gained the ridge and there was much rejoice over almost seeing the sun, for the first time since late november. Cold fingers were instantly warm and there were big smiles all around and maybe even some kissing.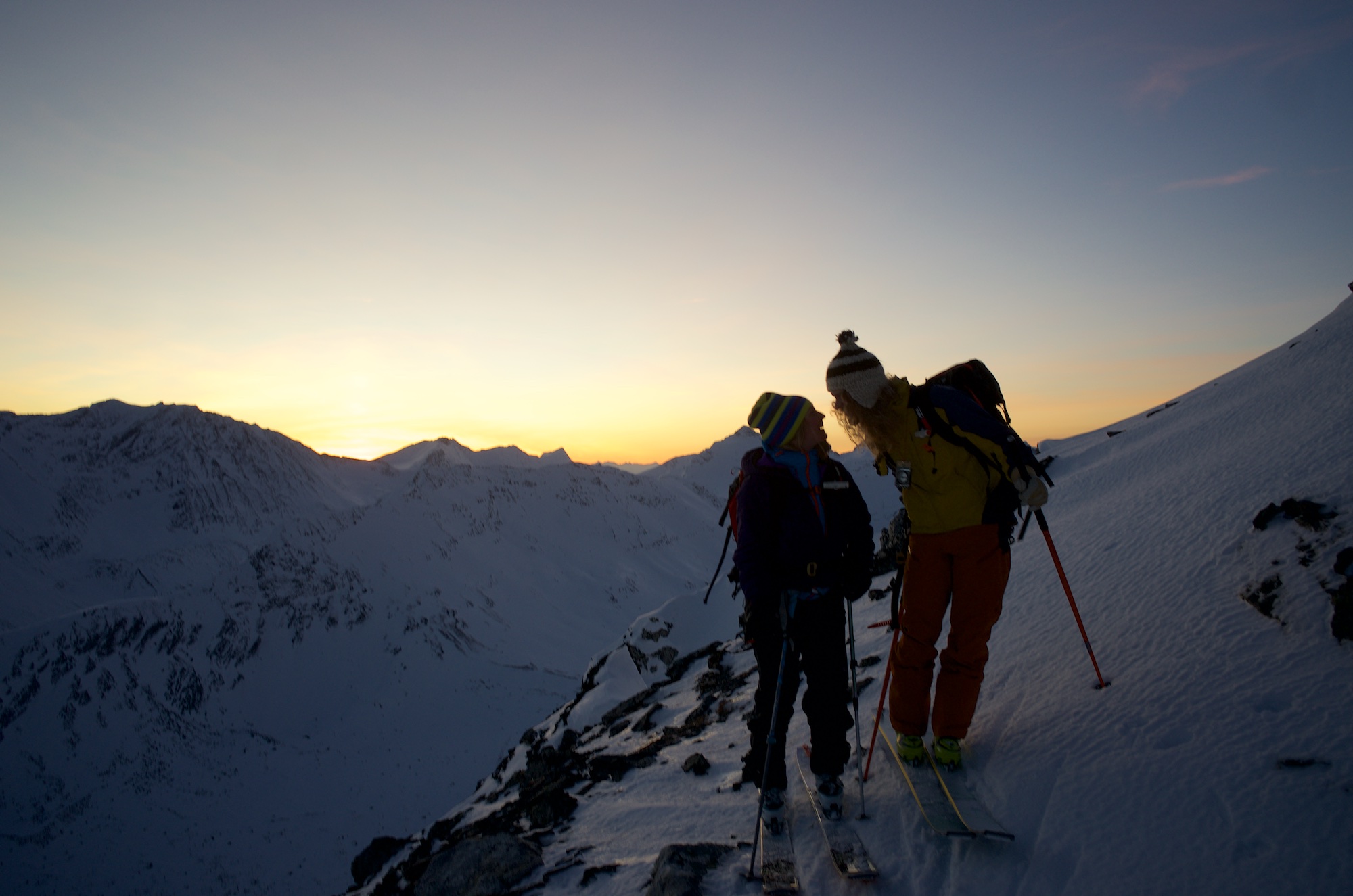 We quickly decided to skip the summit and just head down while we still had some light. Our decent was on the shady side of the ridge, so we still had to use lights, but having some dusk light still makes quite a difference visibility wise.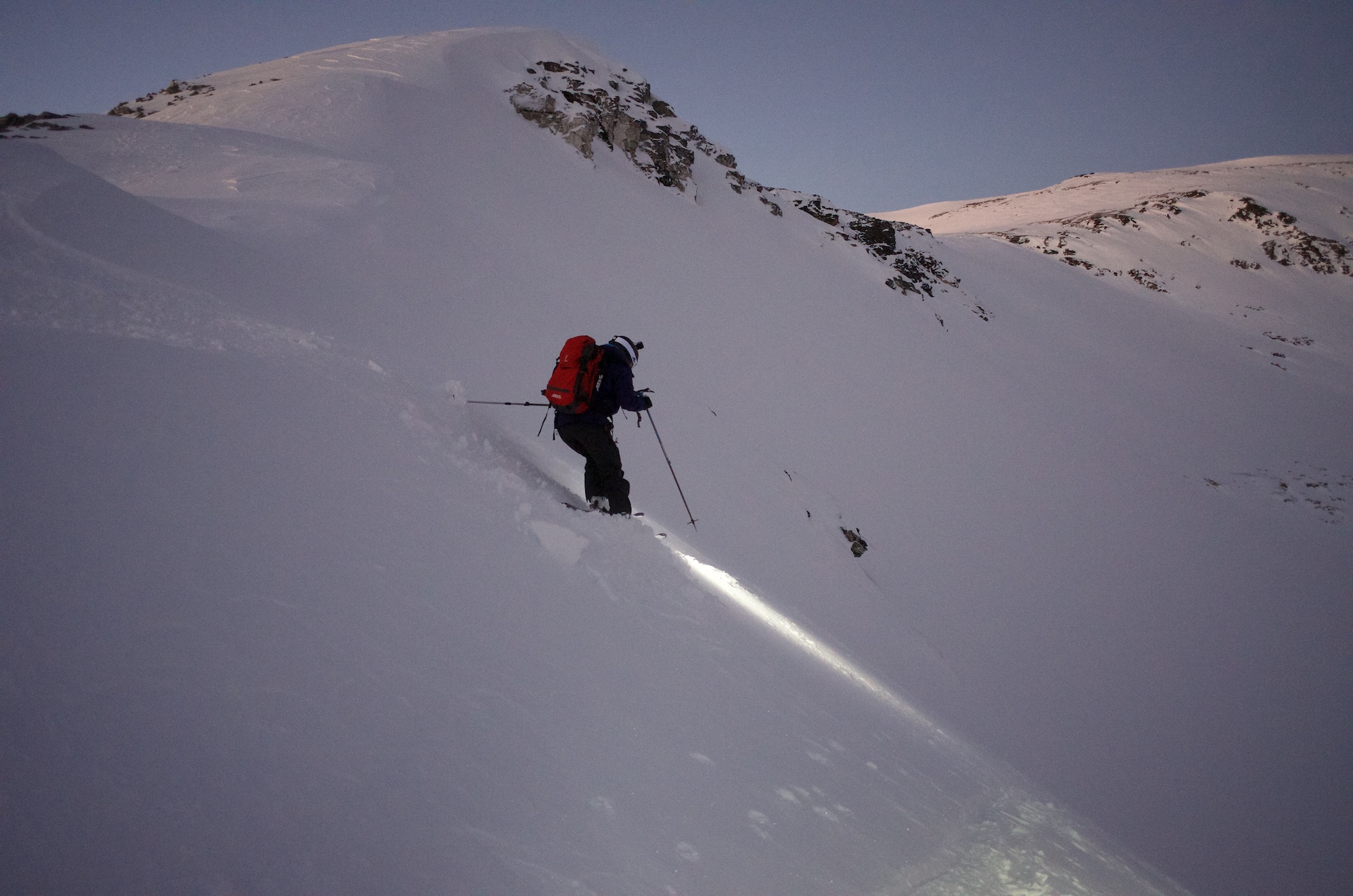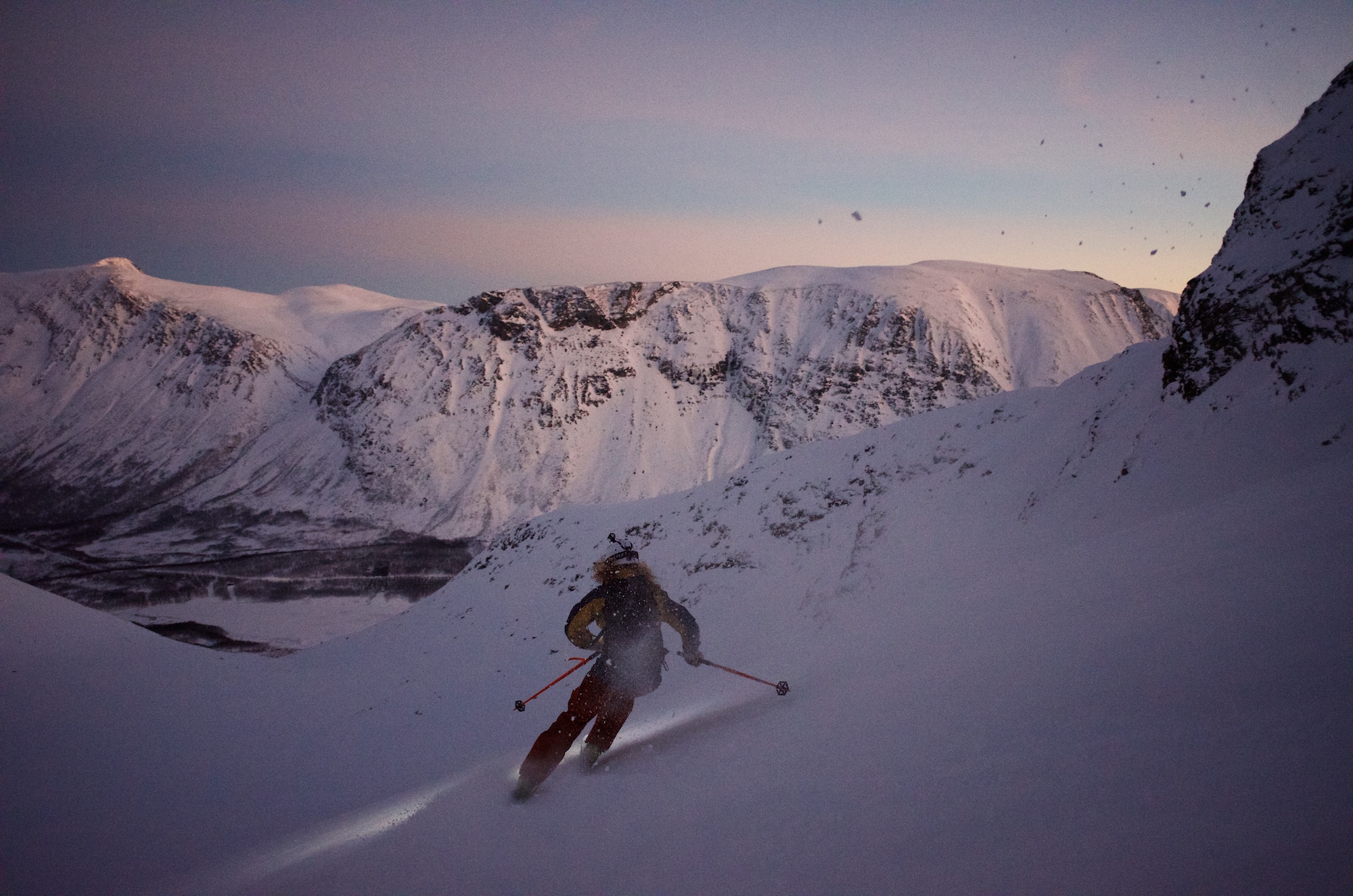 The snow was quite good, wind affected and responsive but still soft and very pleasant to slide on. Perfect for a bit of carving.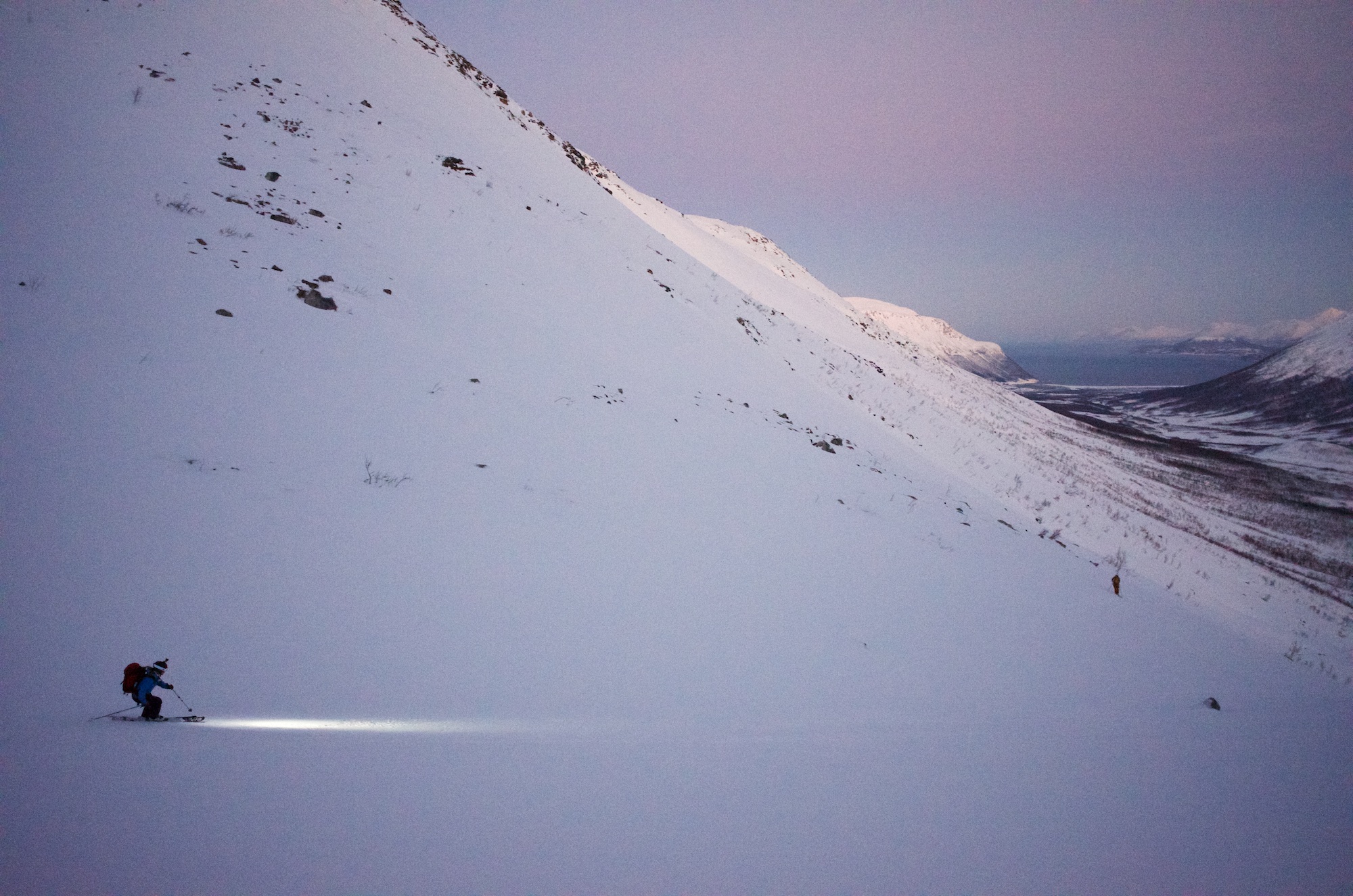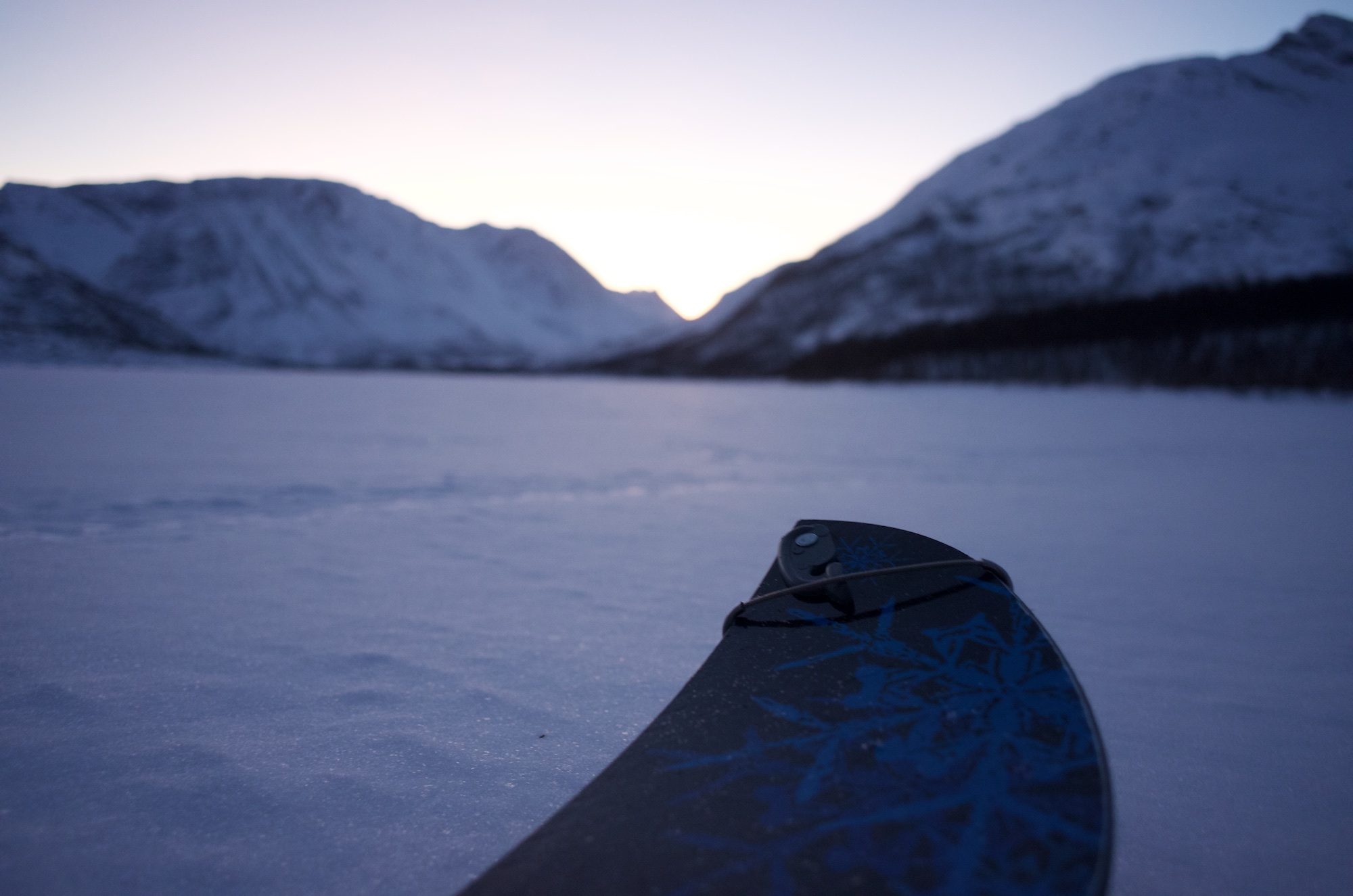 Looks like this will be a better year than the last one, at least if its first two days are anything to go by.