Ullstind, finally some snow!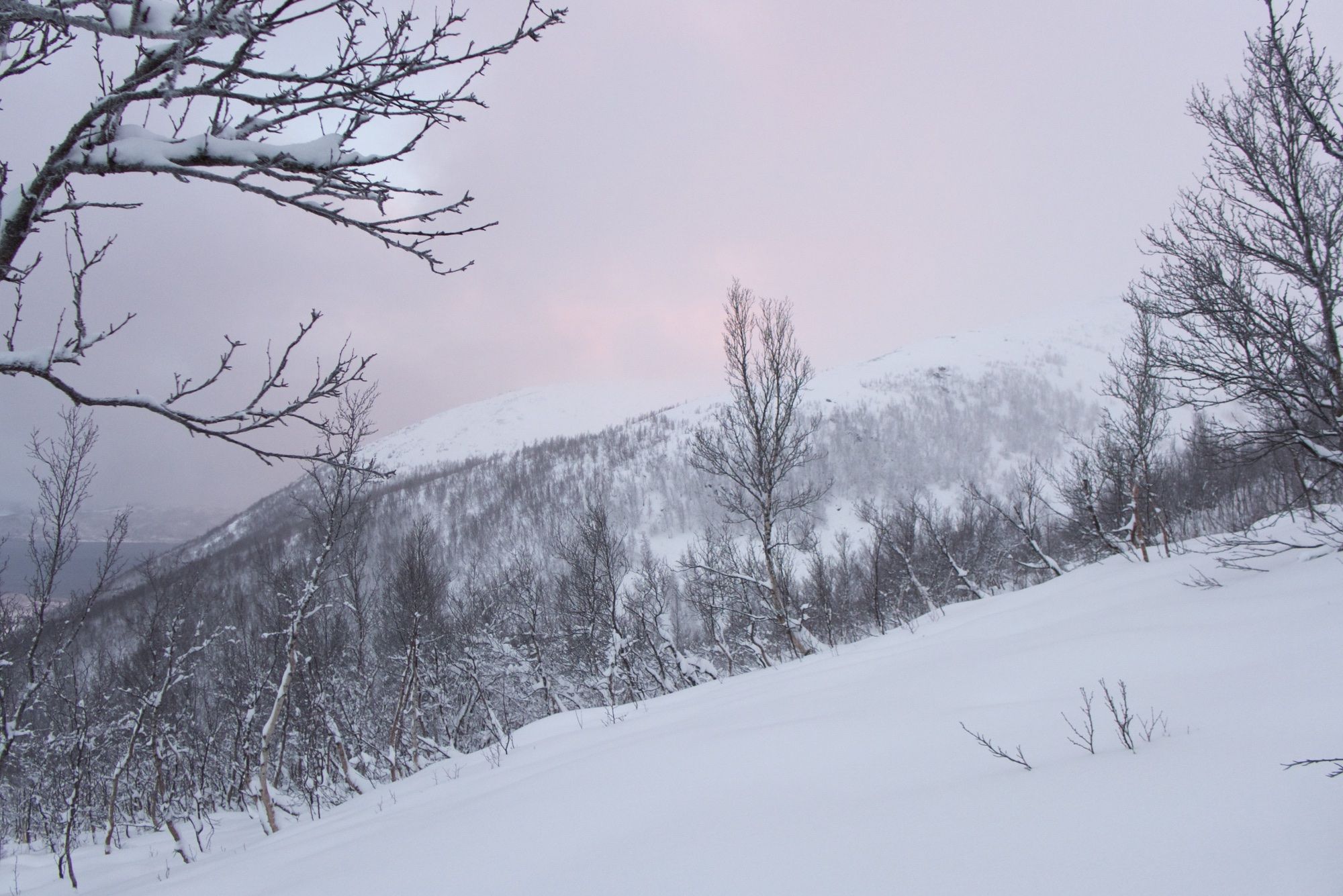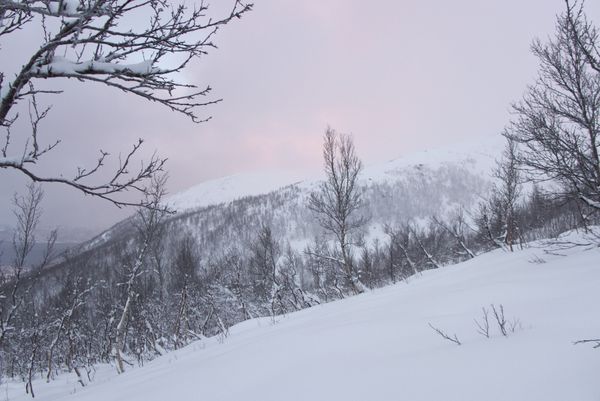 It started snowing yesterday, and just never stopped. This morning we had about 10-15cm of fresh at sea level, and a lot more higher up. Time to poke around and see how it looks up on them hills.
After a slow morning, some faffing around with gear and trying to find a partner in the end it was just me and really too late for anything proper given that our days end at 2 pm this time of the year.
I have a snowsurf coming my way, but it is still in the mail unfortunately, otherwise today would have been the perfect day for some mellow slashing.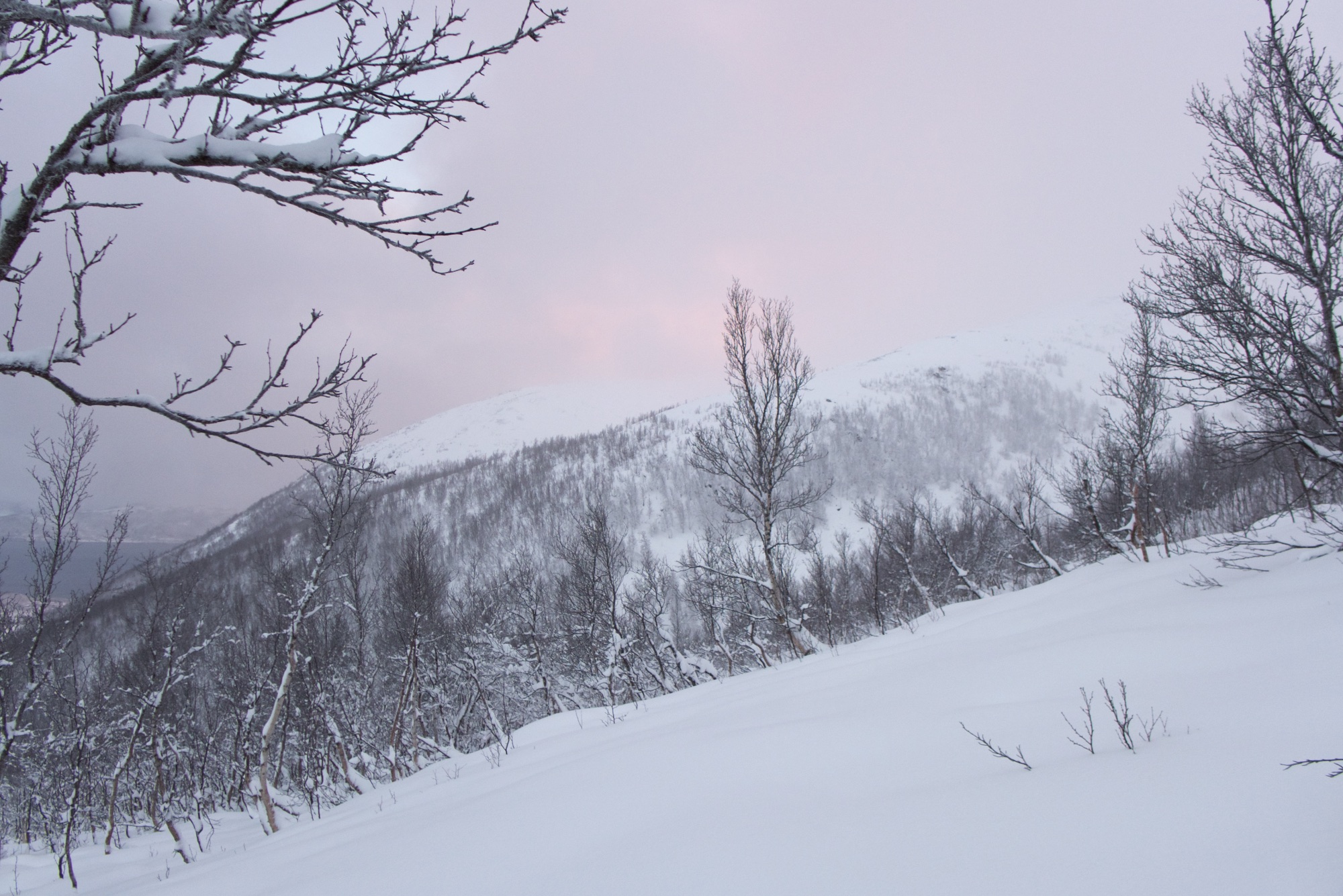 After several seconds of consideration, I decided to just pack lights and go for it, with no ambitions more than to get a feel for the snow and hopefully a couple of turns, and prepare for a better planned day out tomorrow.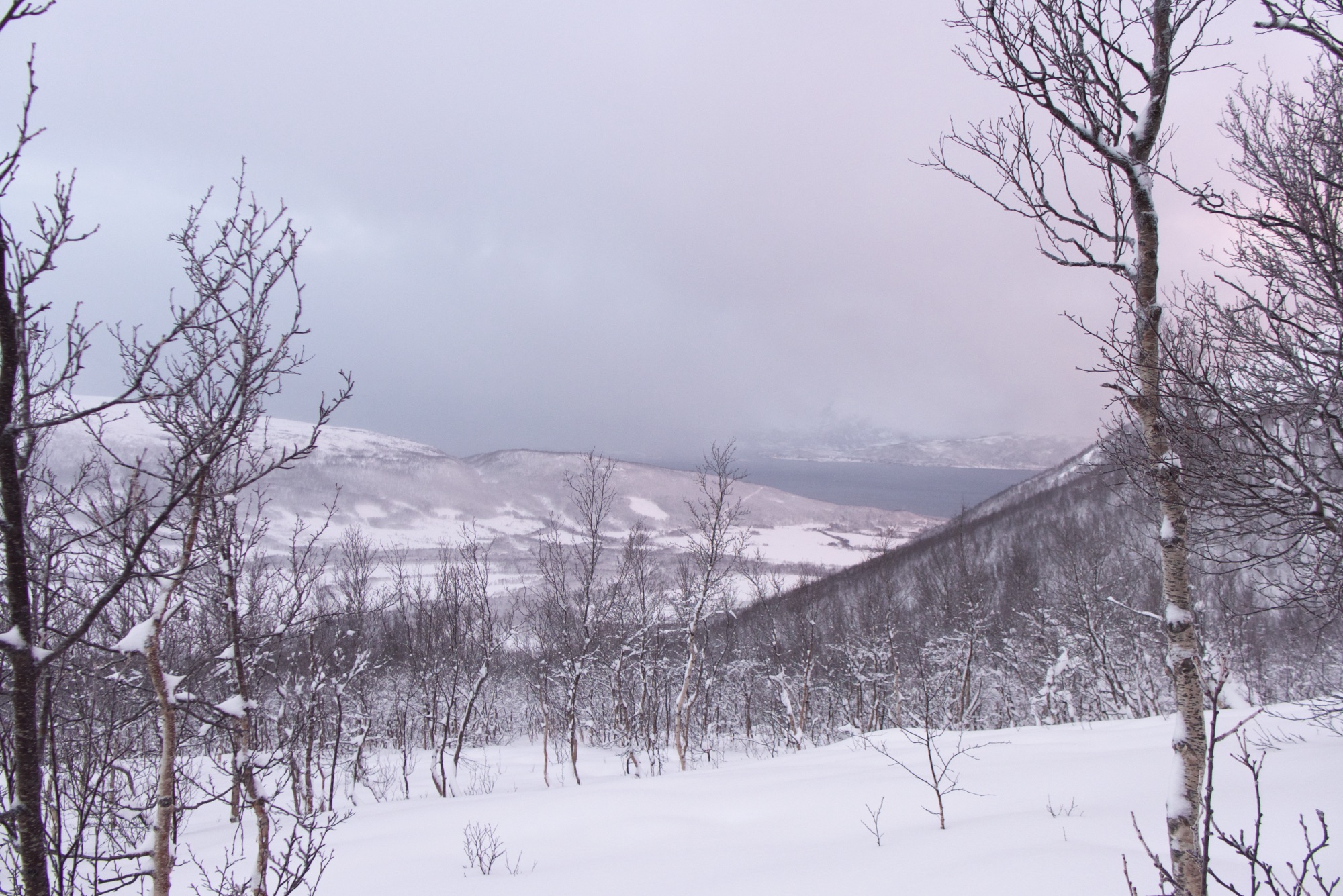 I've never been to Ullstinden before, and if I would have known that almost everything below treeline is really not steep enough to make turns, I would probably have gone somewhere else on a stormy day. Still, it was nice to get out, feel a bit of snow under the board and move those legs a bit, tomorrow is a new day! One that will contain partners and hills, and did I mention that it is still snowing?