Sunset? Not on the menu yet.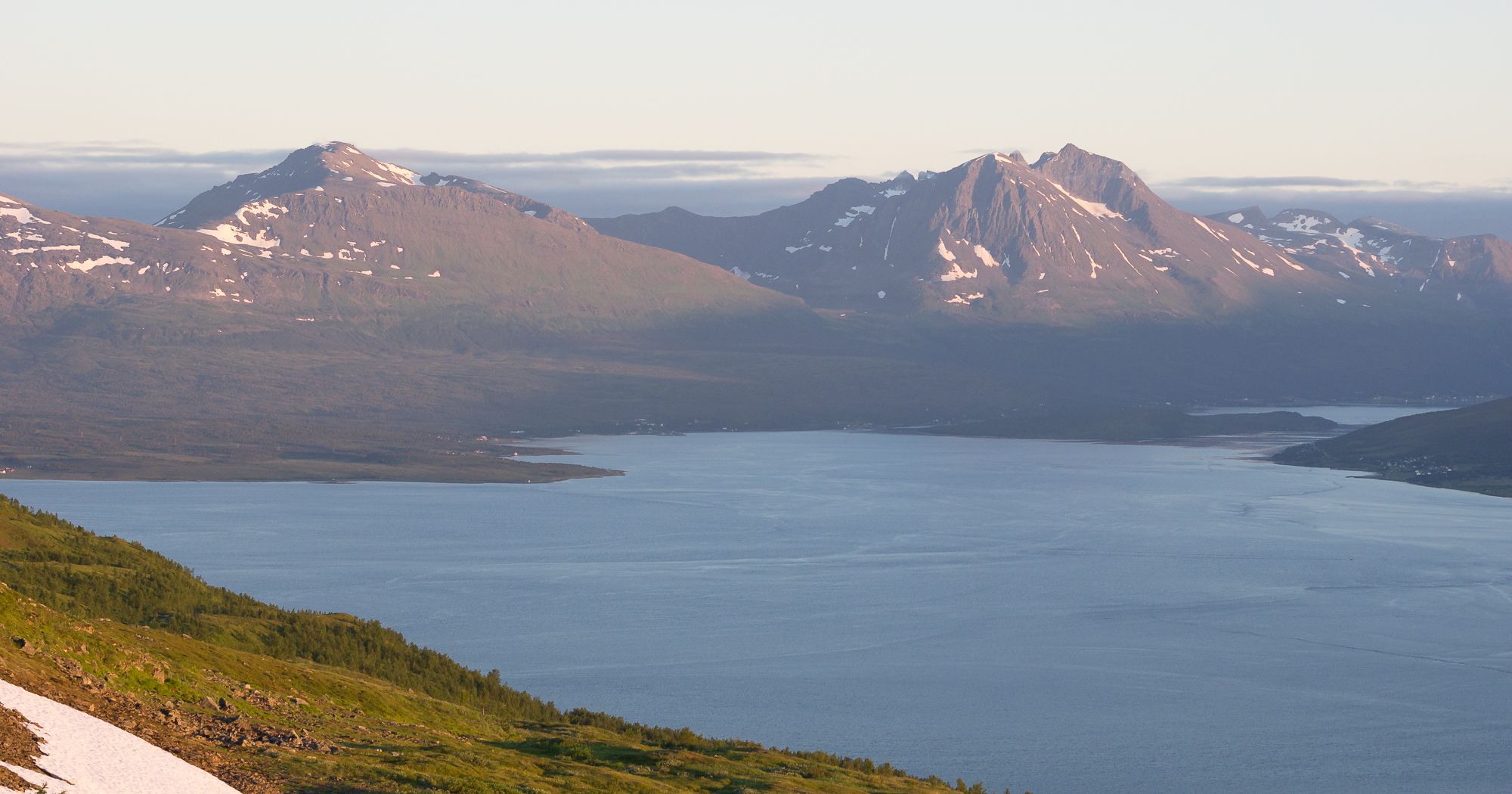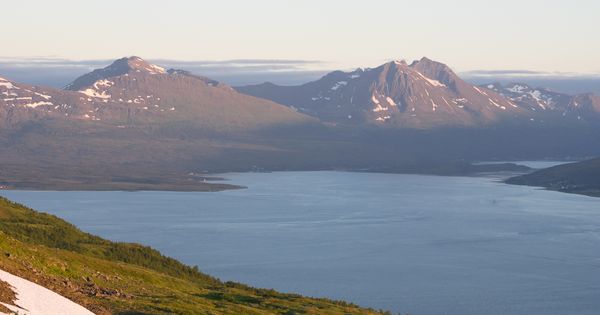 But for once, we had some sun.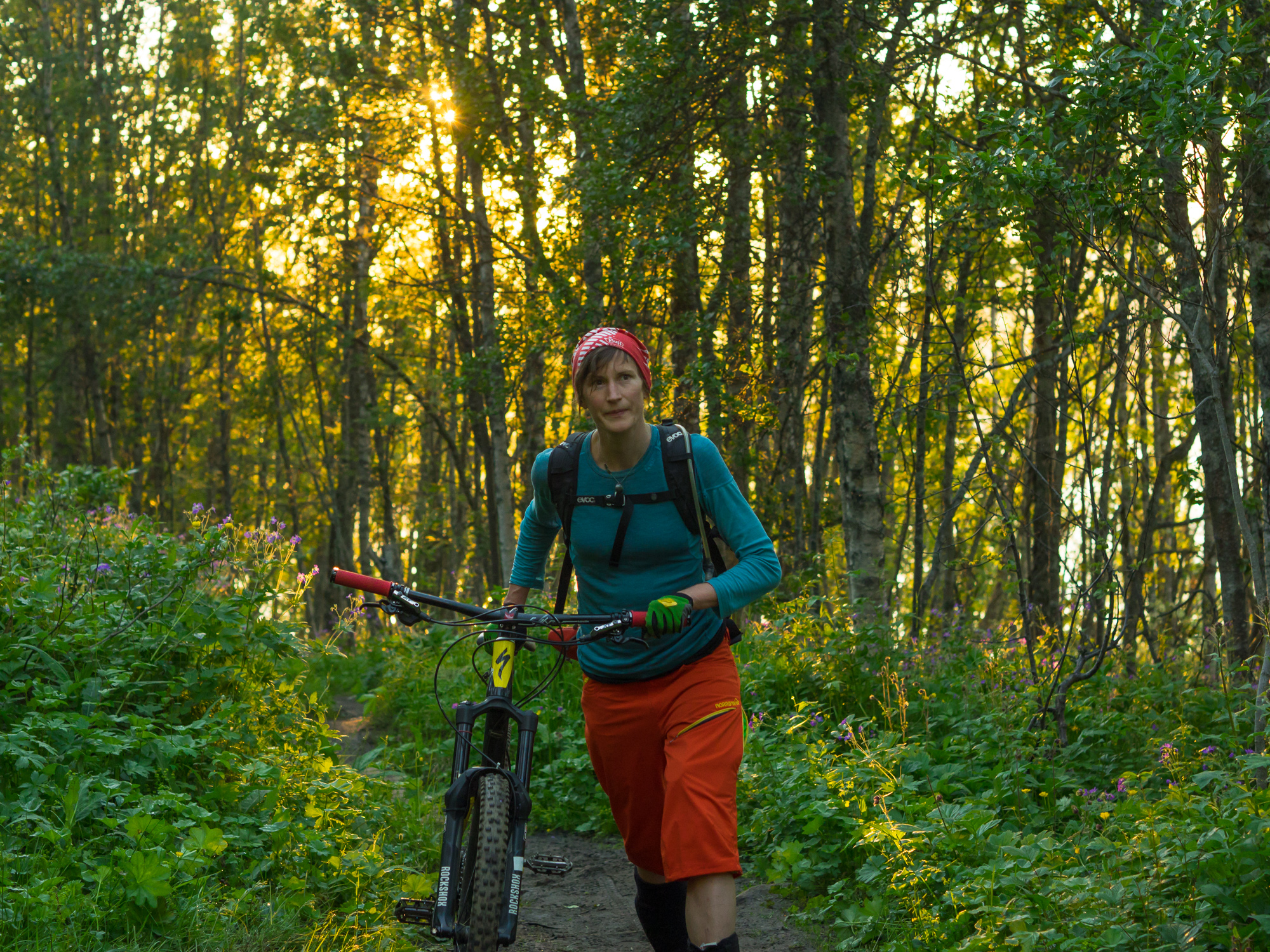 And when it's there, it's there full time. None of those "oh, it's getting dark" excuses, we have daylight from 20th of May until 22th of July, which just happens to be tomorrow. So how better to celebrate the arrival of this new item on the menu than to share some pics from an ordinary Friday evening?
We had already done a lap on the mountain, had dinner and were more or less ready for bed when the sun really came out in earnest. With the forecast being less than encouraging for Saturday we quickly made up our minds to grab the window and get another lap in.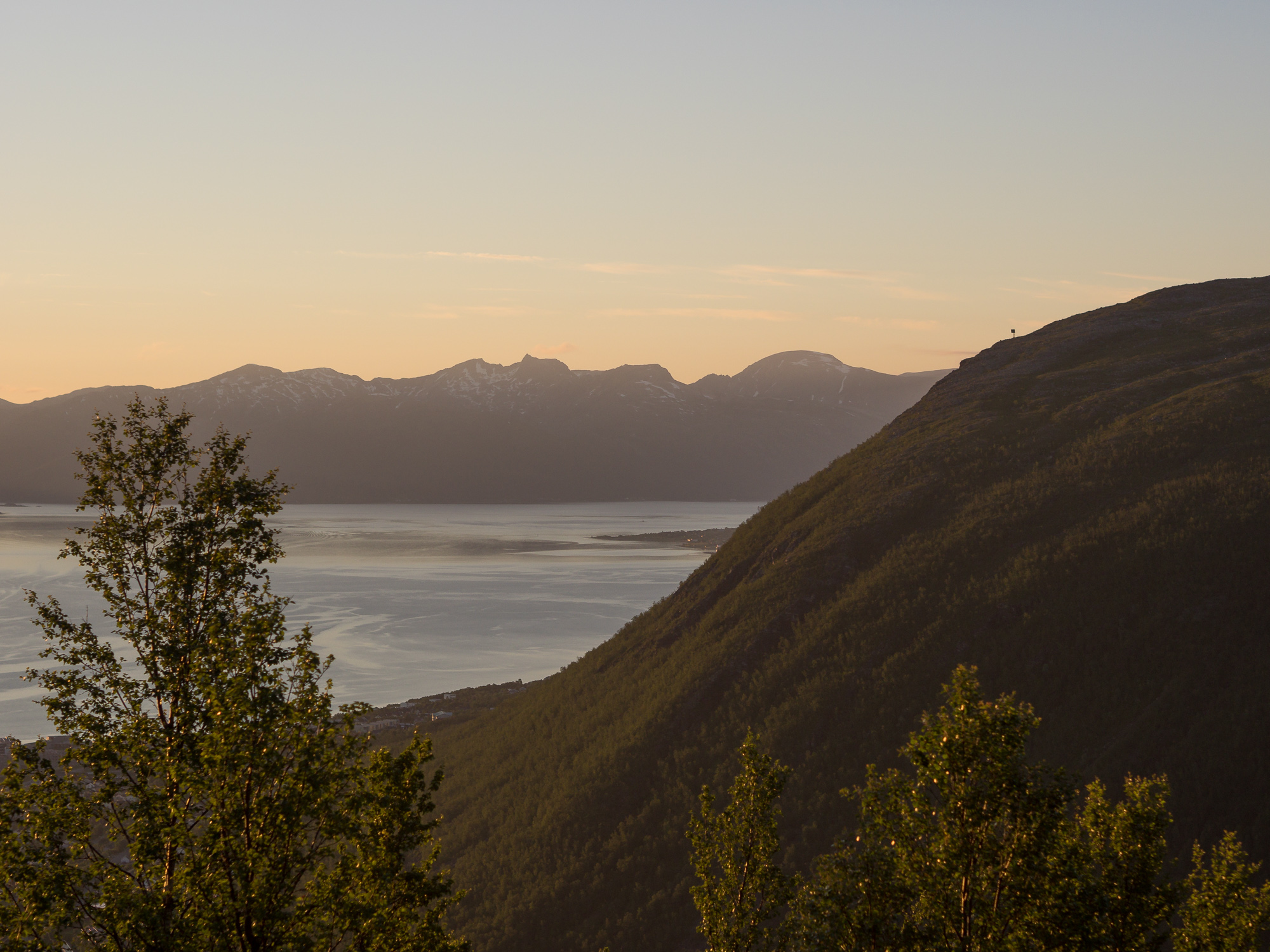 It turned out to be a brilliant decision. The sun was glowing in the north, moving slowly just above the horizon and keeping us just warm enough.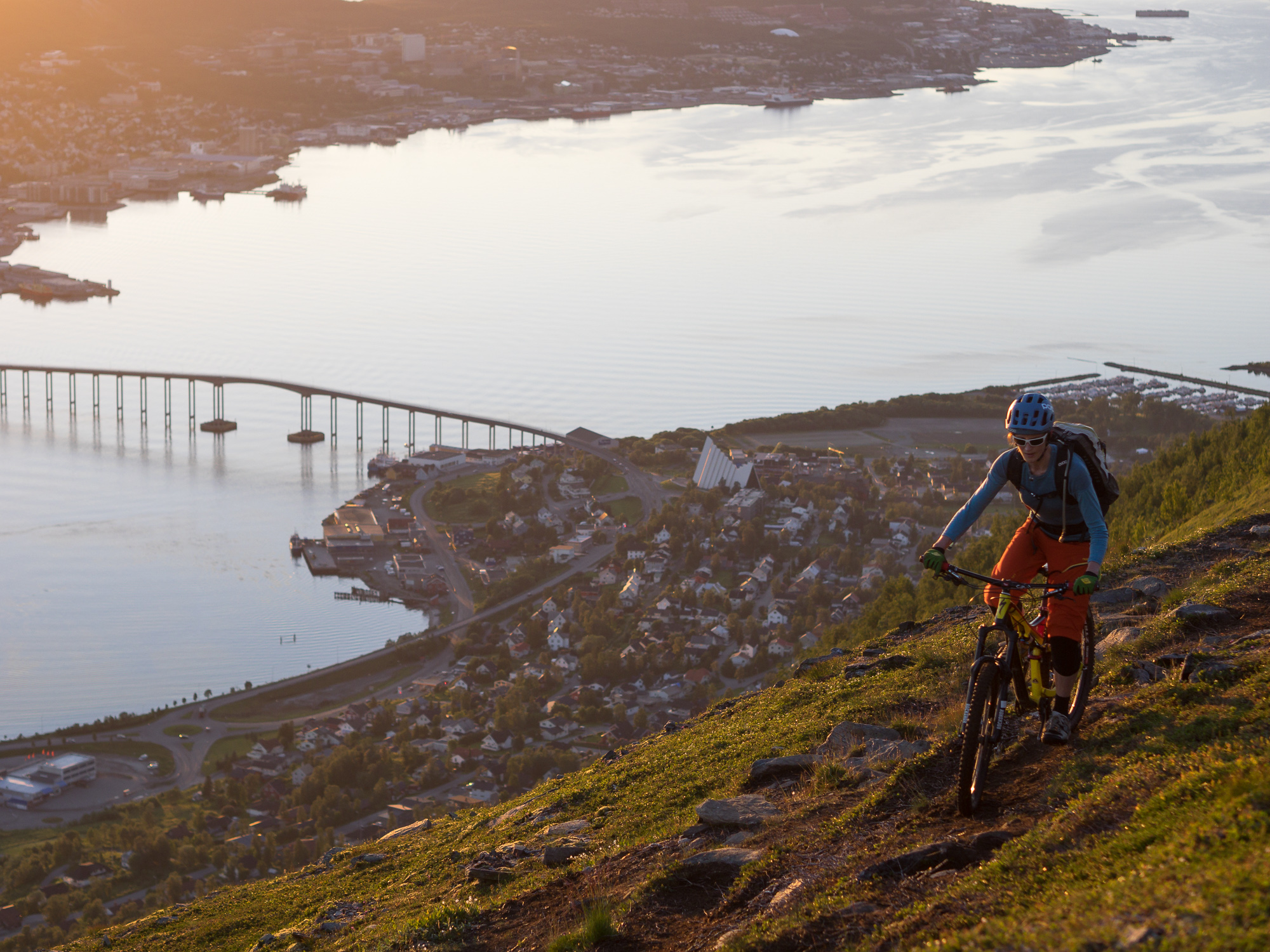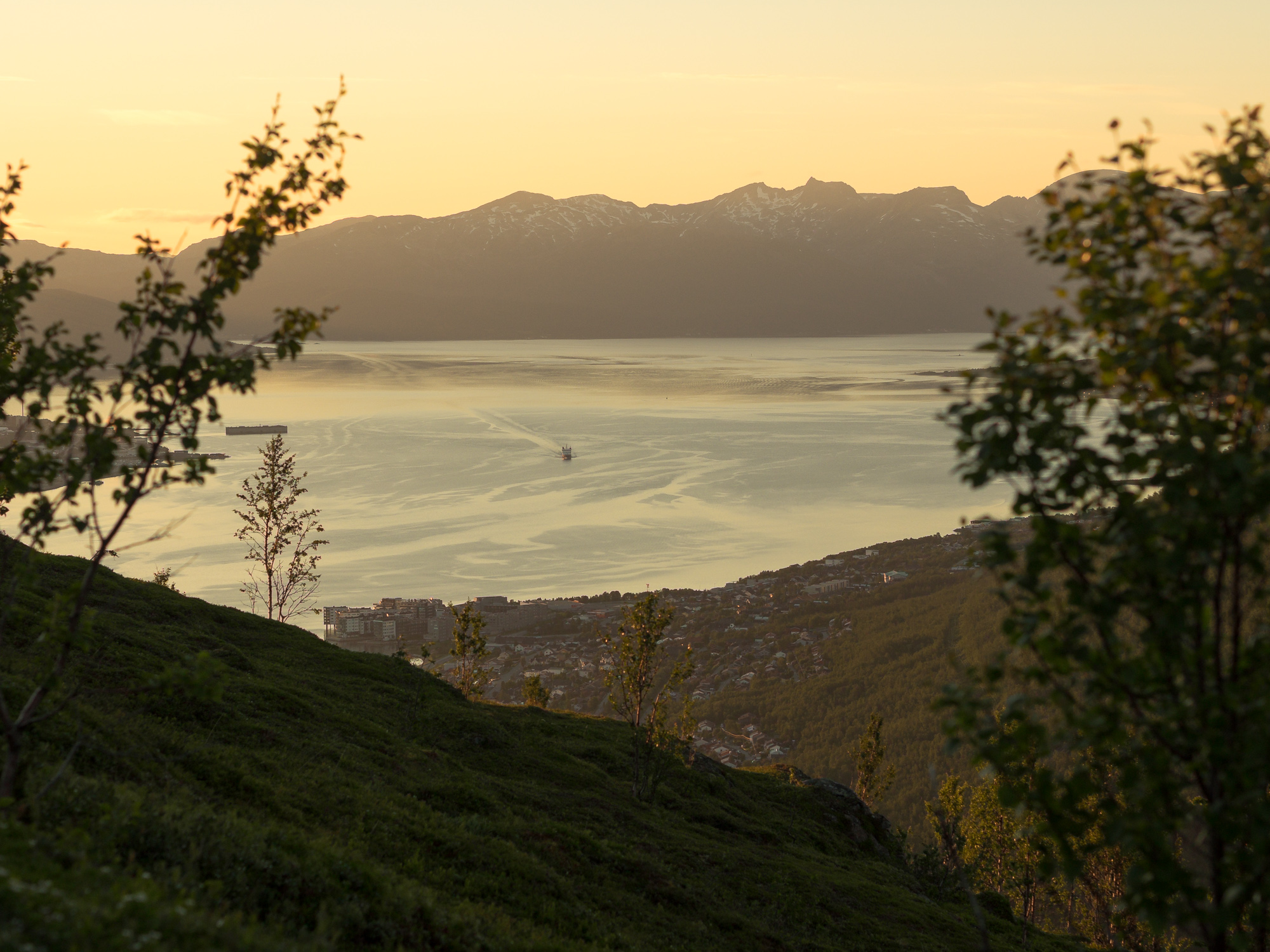 We made our way to the start of the descent right in time for midnight, and just sat there for a while and watched the mountains, the fjords and the sun. Evenings like these there is no better place to be than on a hill in arctic Norway.
After a long while we got going downhill on our narrow ribbon of brown dirt and heather roots, twisting its way down towards treeline and eventually the fjord below.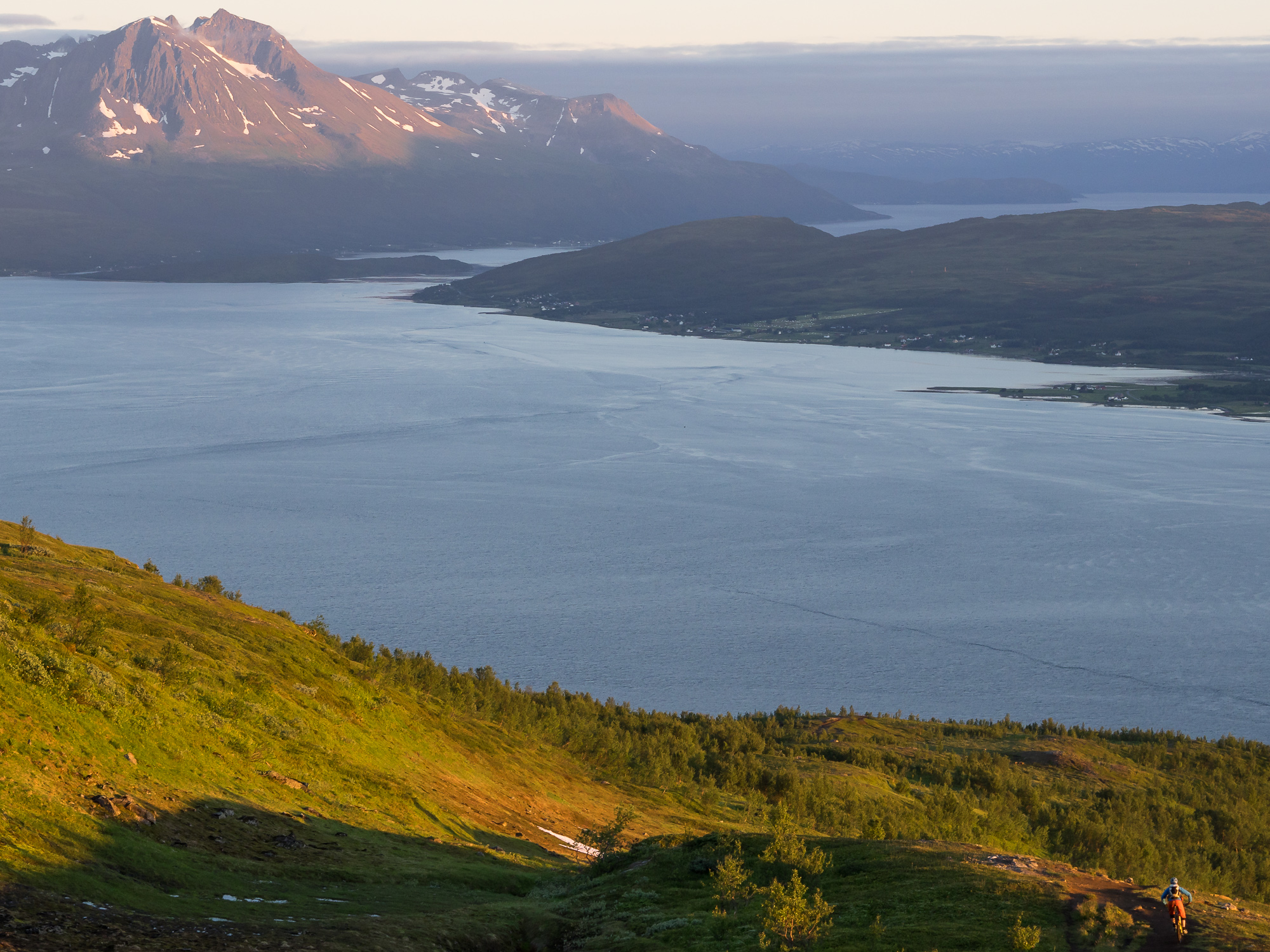 The previous lap, in the afternoon, we rode fast, almost at the limit. No stopping, just eating the trail at speed in one big bite. This time, we rode more slowly, with time to enjoy the views, the light and the cool midnight air.
We made our way down into the the trees, where the low sun dappled the trail with a golden glow. Tricky light to ride in, but beautiful to watch.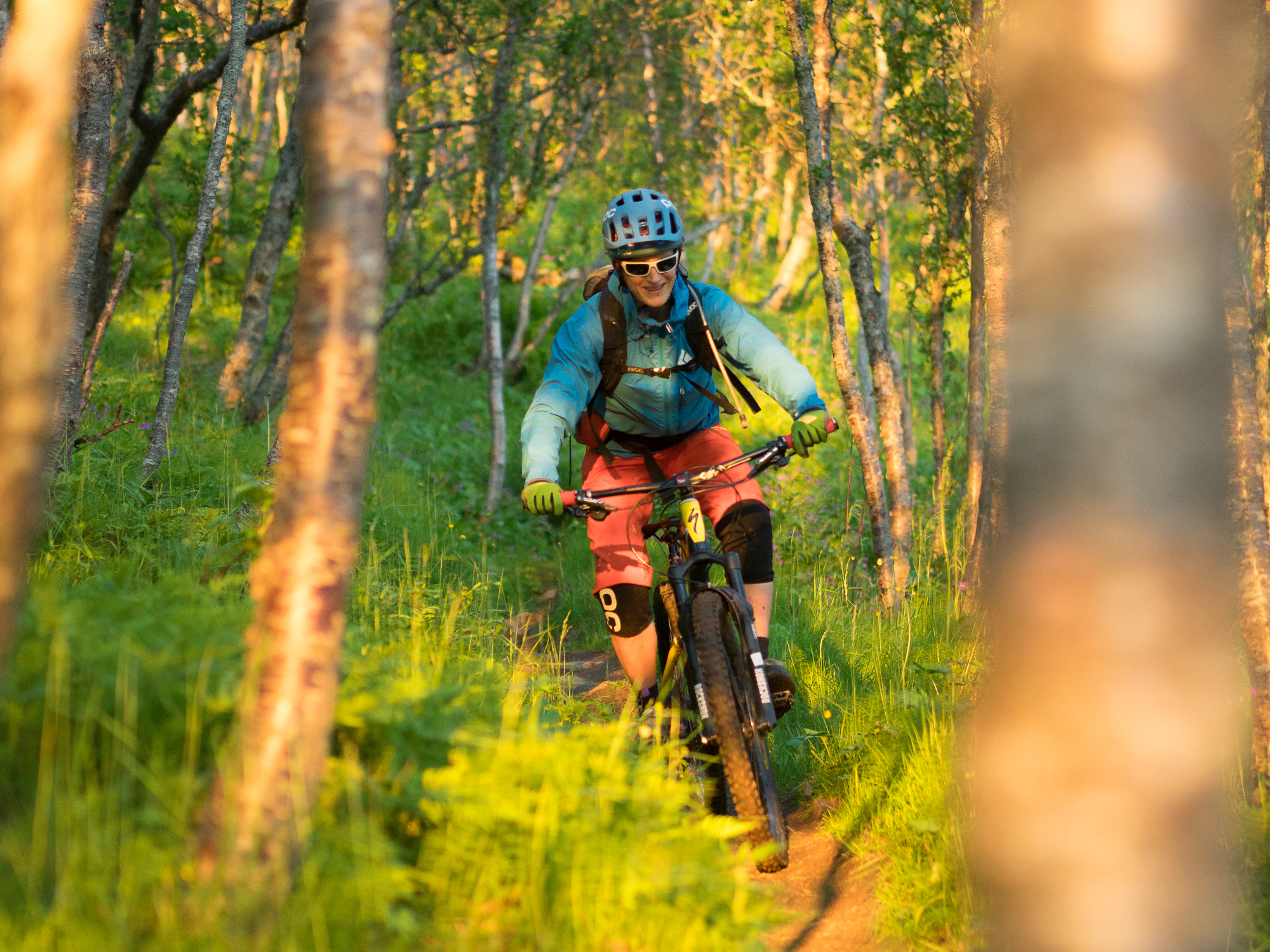 An evening well spent, and even if I am a sucker for sunsets I will miss that one, very long day between the end of May and July.