Shapes and landscapes in monochrome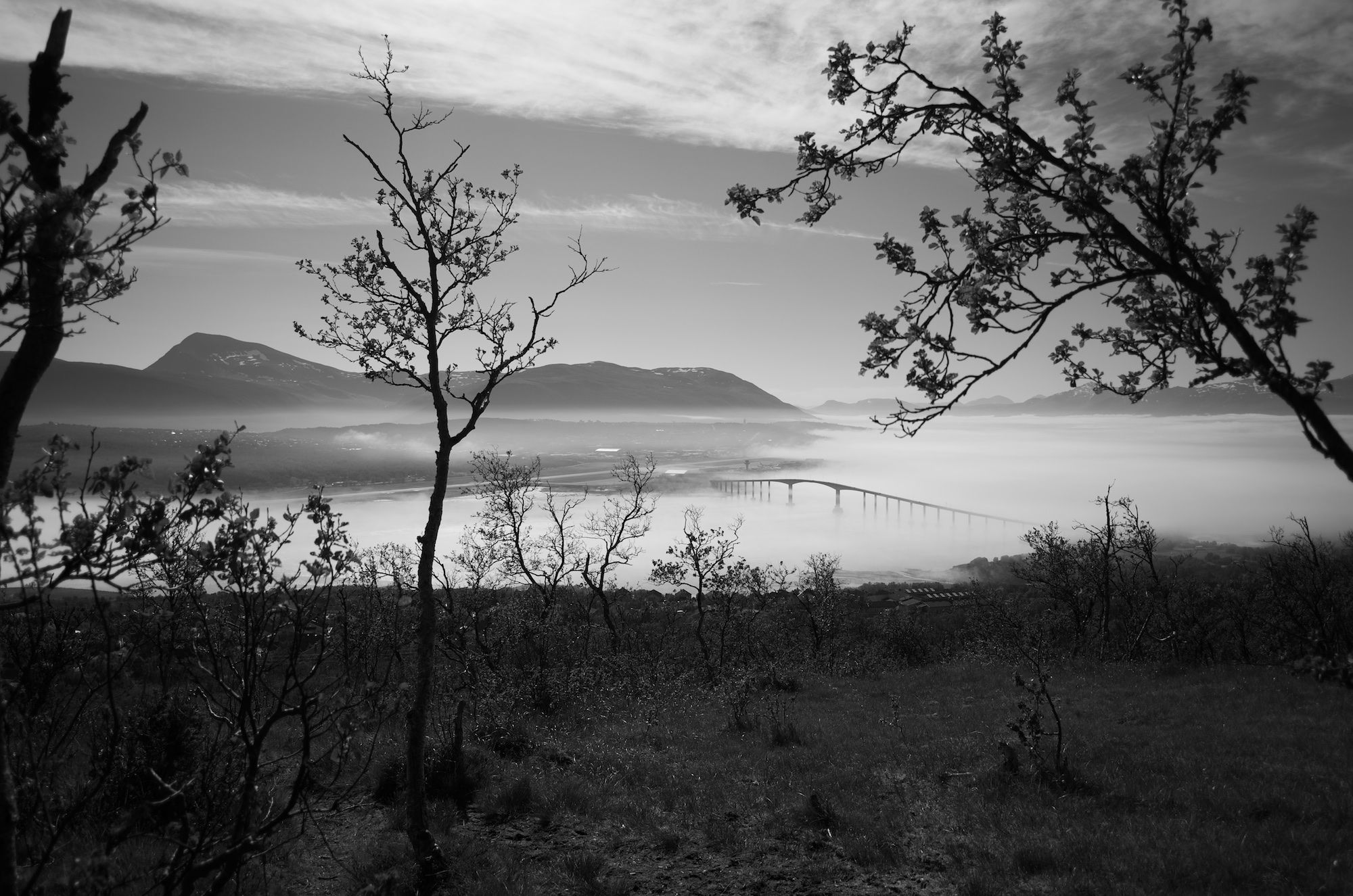 This is another one of those wierd posts where I actually don't have much of a story, but I do have a few pictures that I think fit nicely together. It is not that I haven't done any nice things to write about lately, I just feel like mixing it up a bit. Normal service might be resumed at any time, without prior notice.
I really like the view from my latest trail find, North by Northwest. As it happens it is also an awesome trail to ride, steep and loamy just as we like it!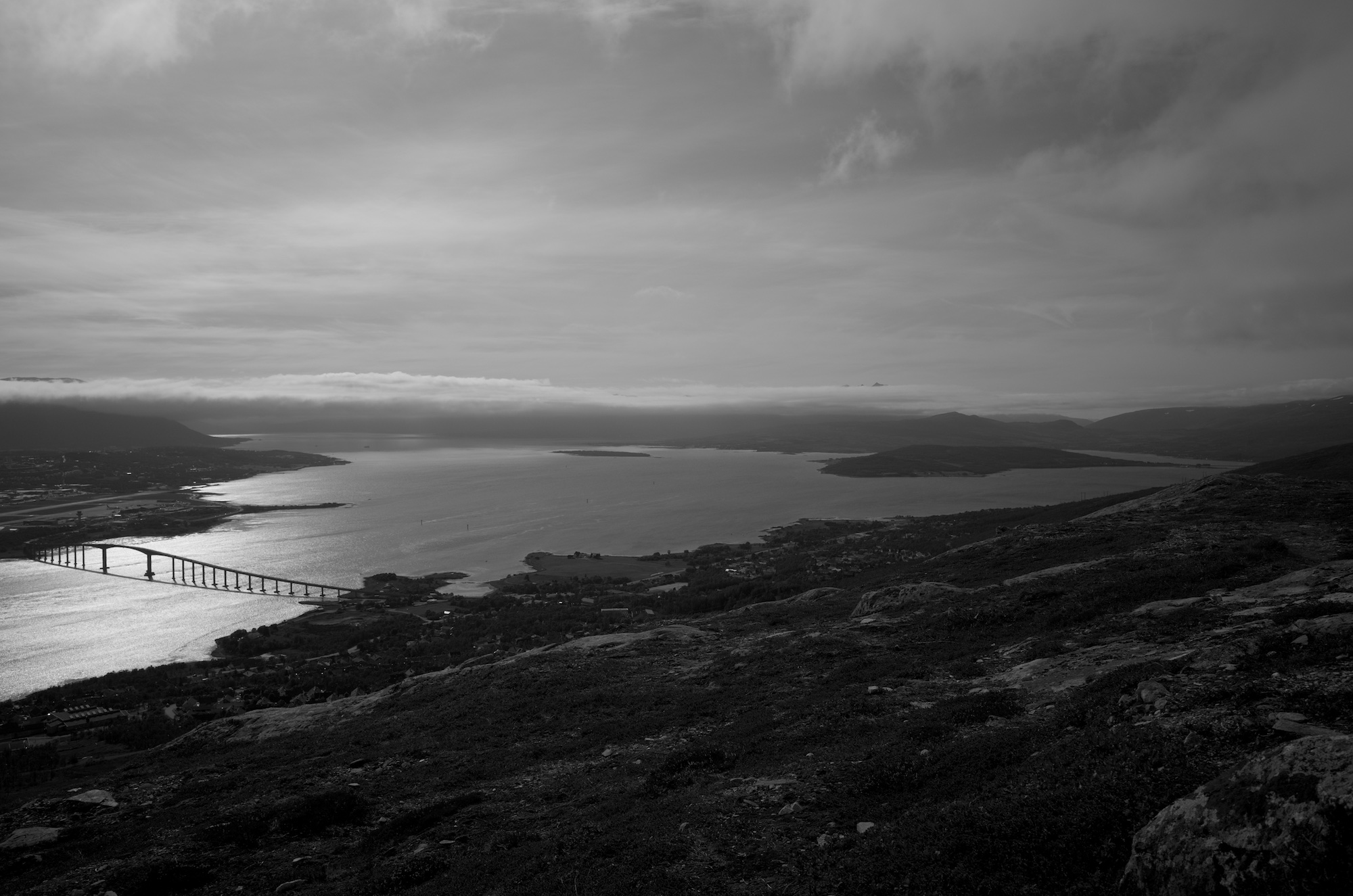 A couple of days ago when I first rode the trail, I was treated to a spectacular show of clouds and fog.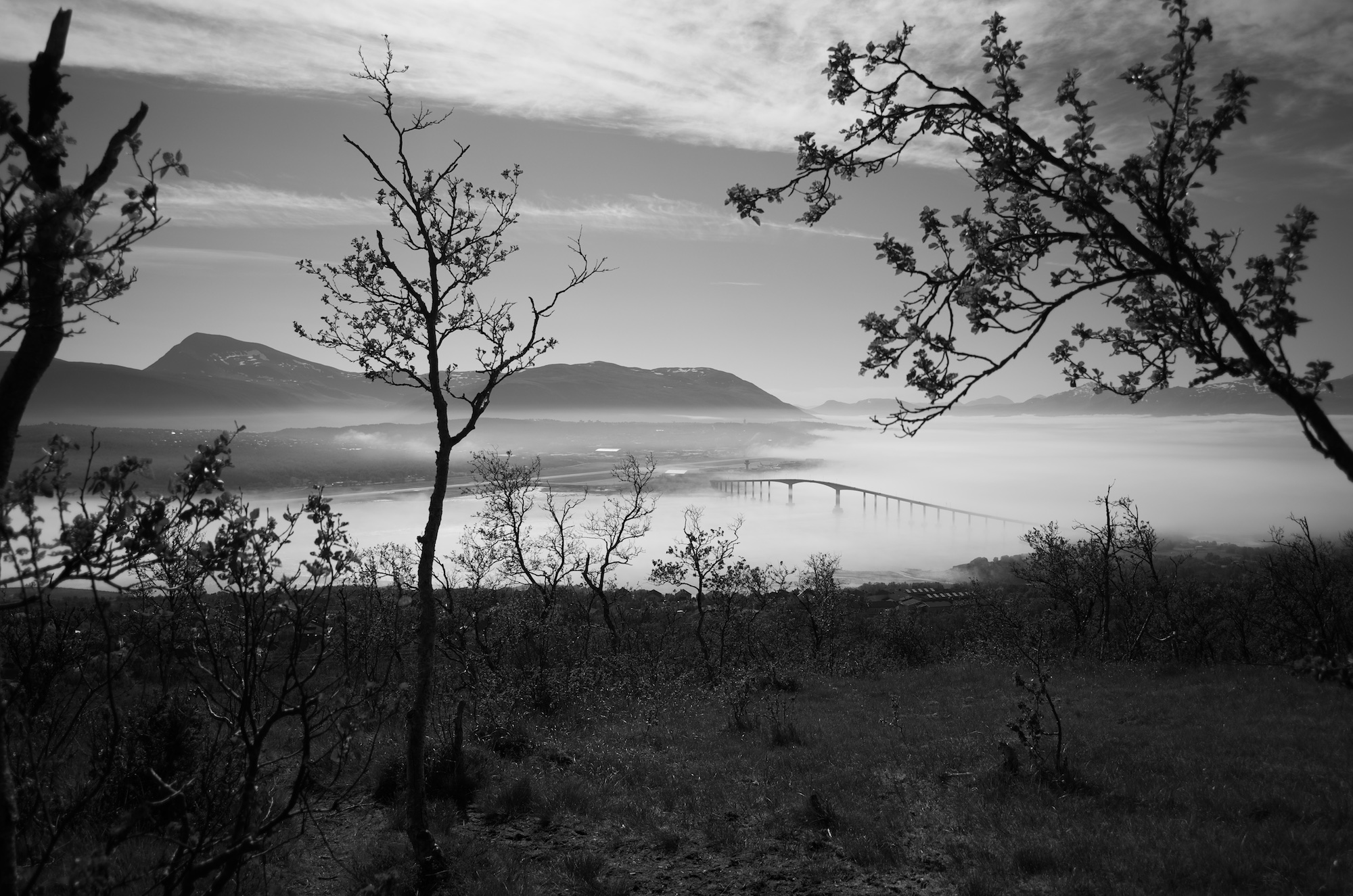 There is just so much great scenery going on up here that I might just take up landscape photography instead of riding bikes, just like Andrea had to do this weekend. Not by choice though, but due to a cold. Still, a good way to get out.