Fugletind, when the leaves were still on the trees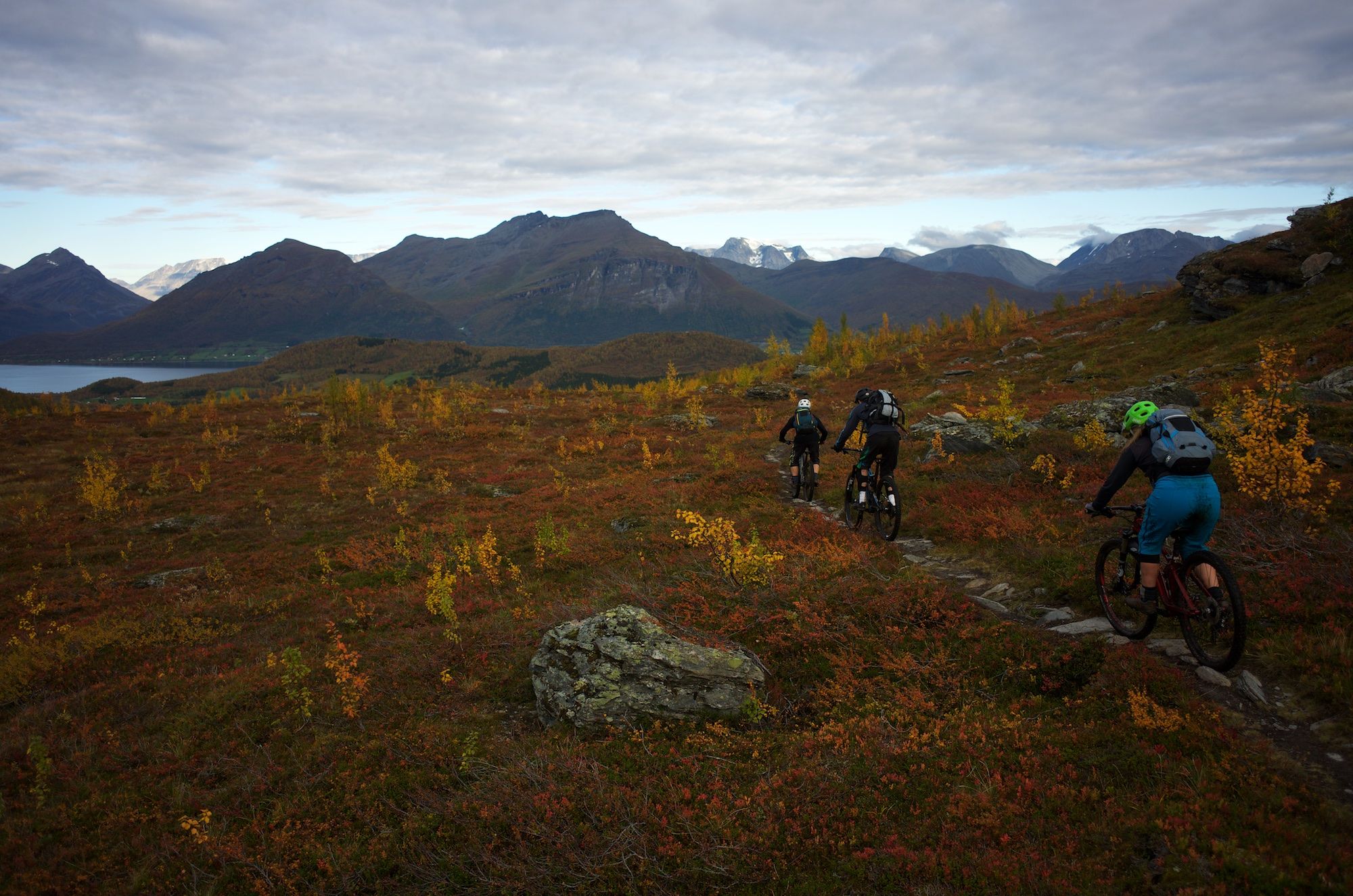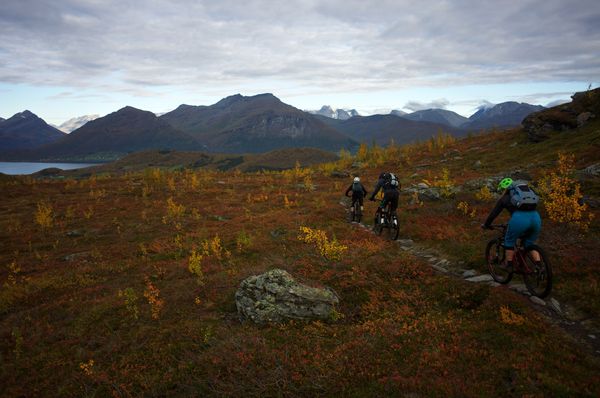 As I write this, we just had a week of freezing temperatures and snowline at around 300 masl or below, and now the rain is hammering down. And still, our ride on Fugletind was barely a couple of weeks ago. Things change fast up here.
The day after LyngenExp I, Gustav, Linnea and Kenneth all had the luxury of a free Monday, the sun seemed to make an appearance and autumn colours were at their peak. In other words, stars were lined up and screaming for a proper all day ride, maybe one of the last of the seasons.
Fugletind o Malangen was the perfect destination since Linnea and Gustav were yet to experience this one of few peaks of 1000m or more around here that are rideable from the very summit, and being late in the year we were not sure if there were to be another chance. Fugletinden is a full day out, especially since there is almost a two hours' drive before even setting foot on the mountain. Then there is a vertical kilometre to climb, big parts of it a classic portage with bikes on shoulders.
The first section through the woods is just such a part, huffing and puffing with shouldered bikes, but once dealt with the landscape opens up and flattens out.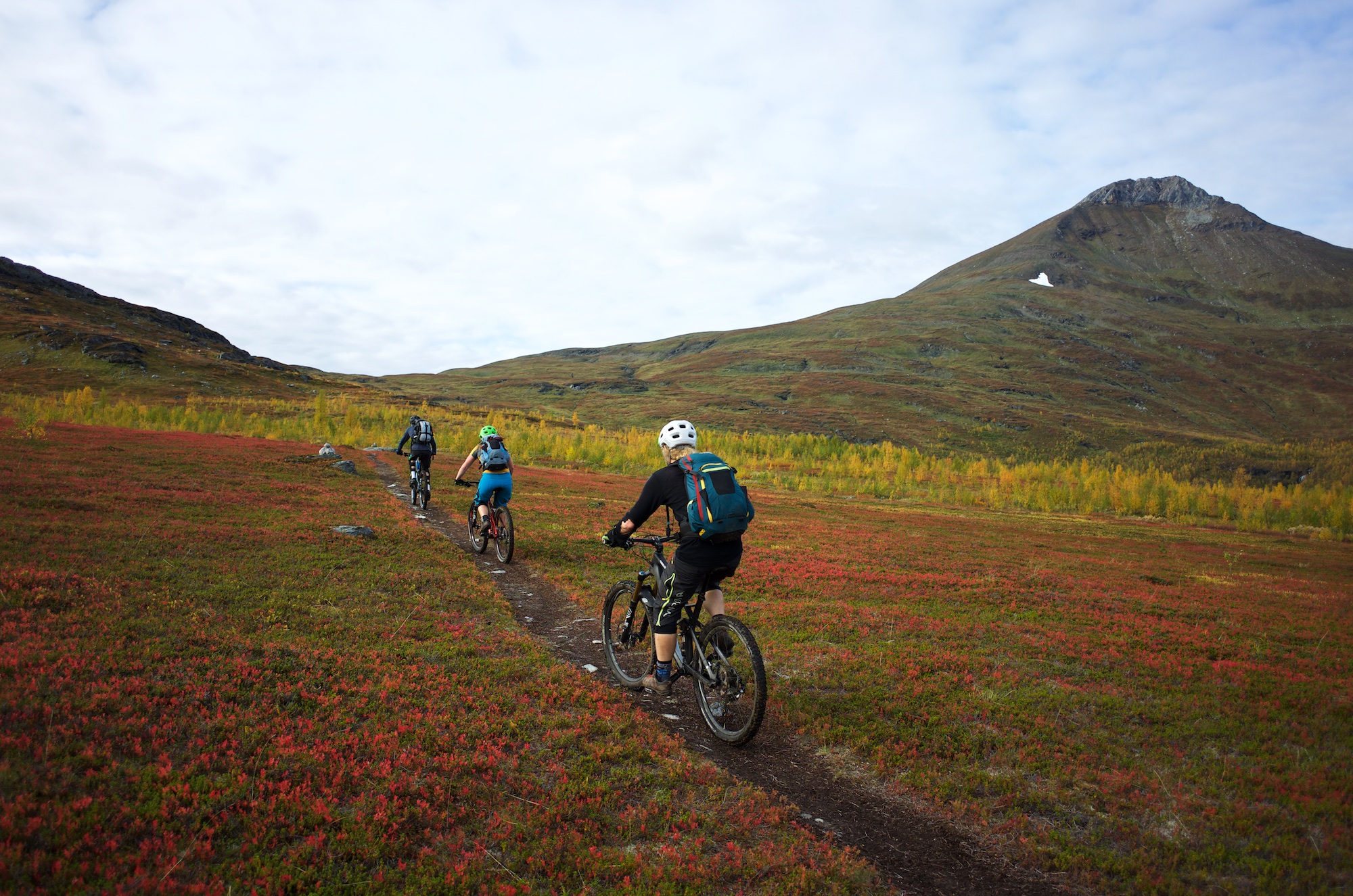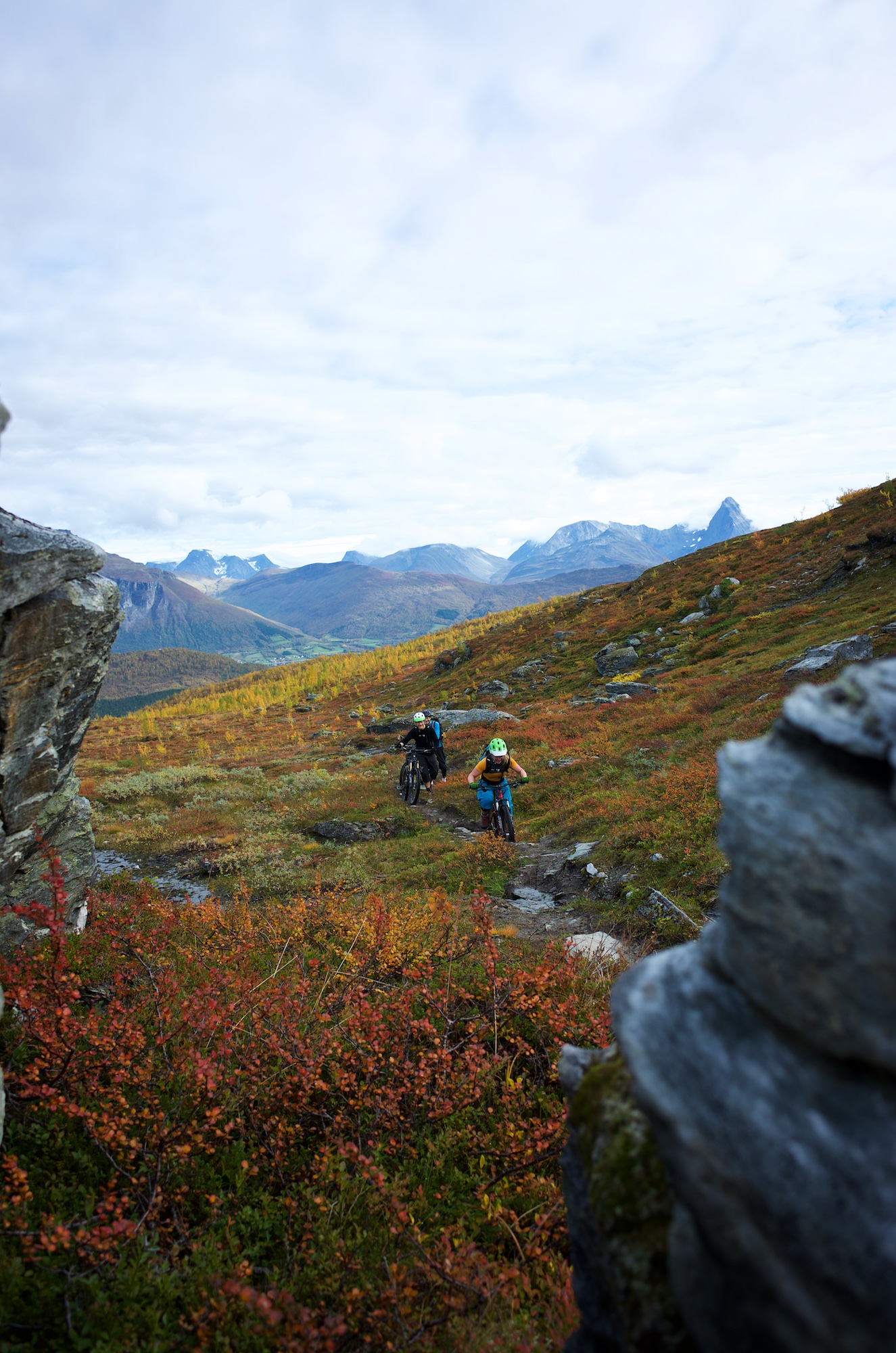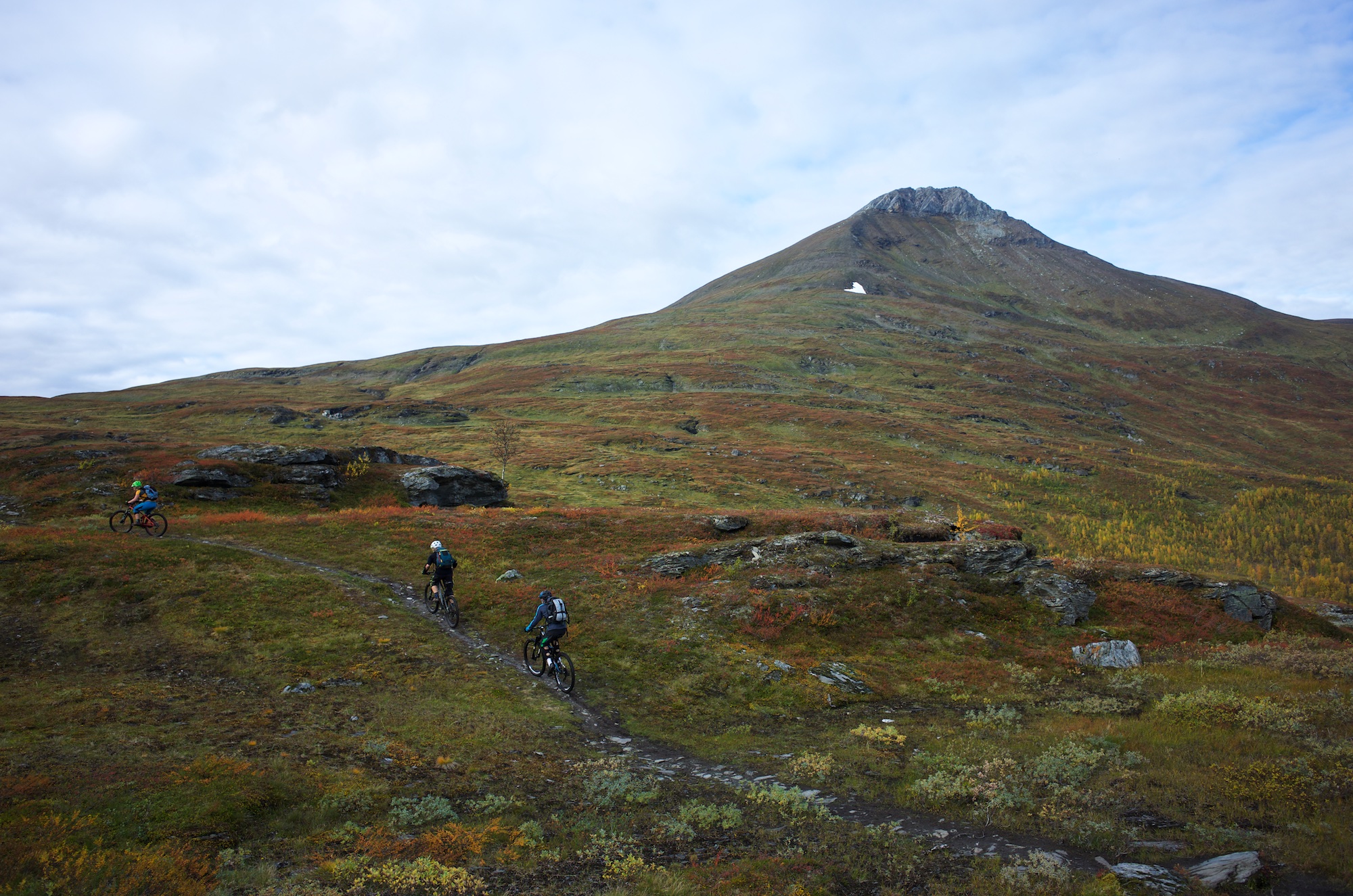 The last section is a somewhat long hike a bike that is exposed to wind and weather, but the views and the ride down more than make up for the effort and any cold fingers.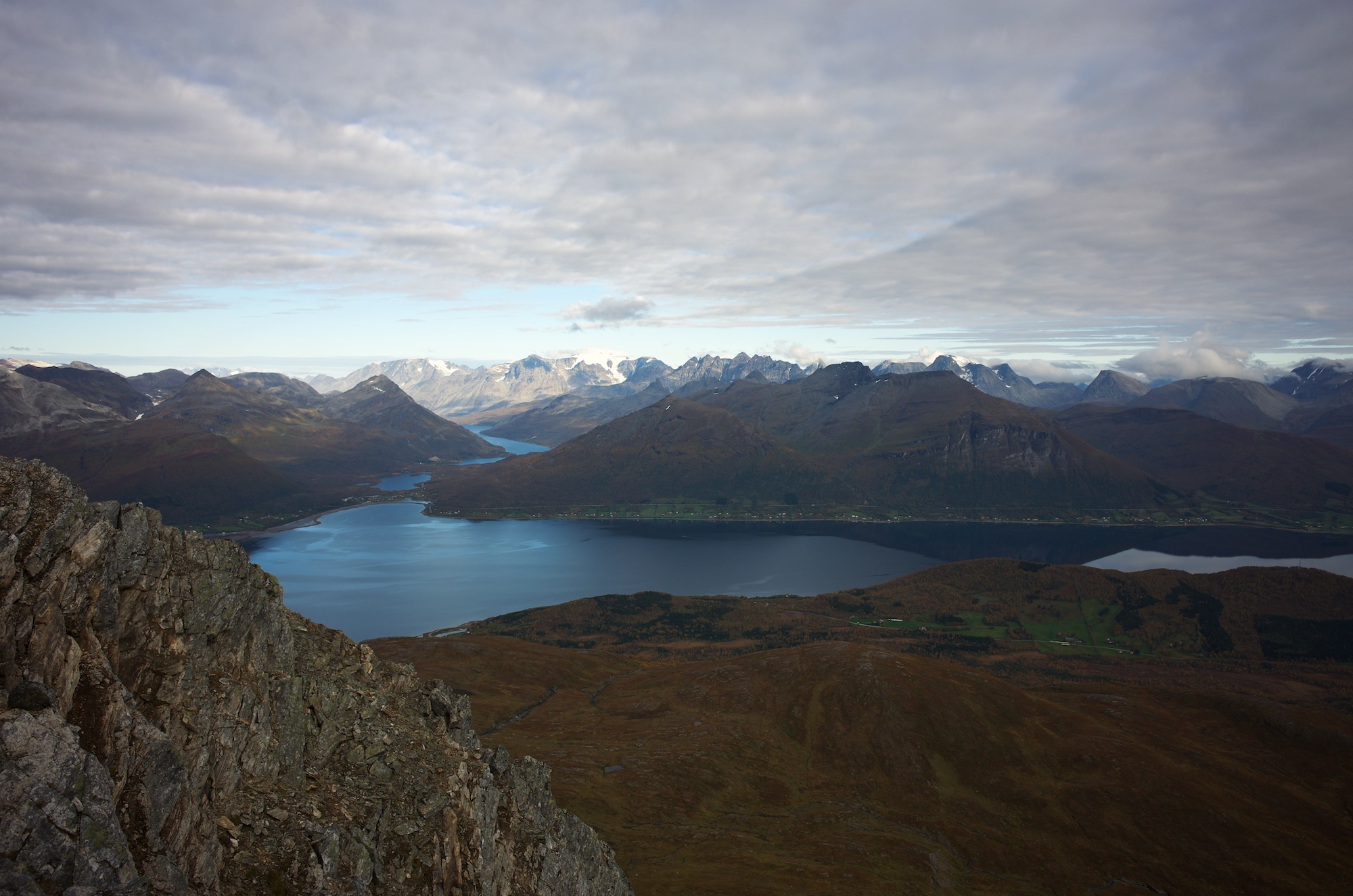 We made short work of the way down the summit, which is the most technical part of the ride with sand and rocks up high and a tricky off camber section further down.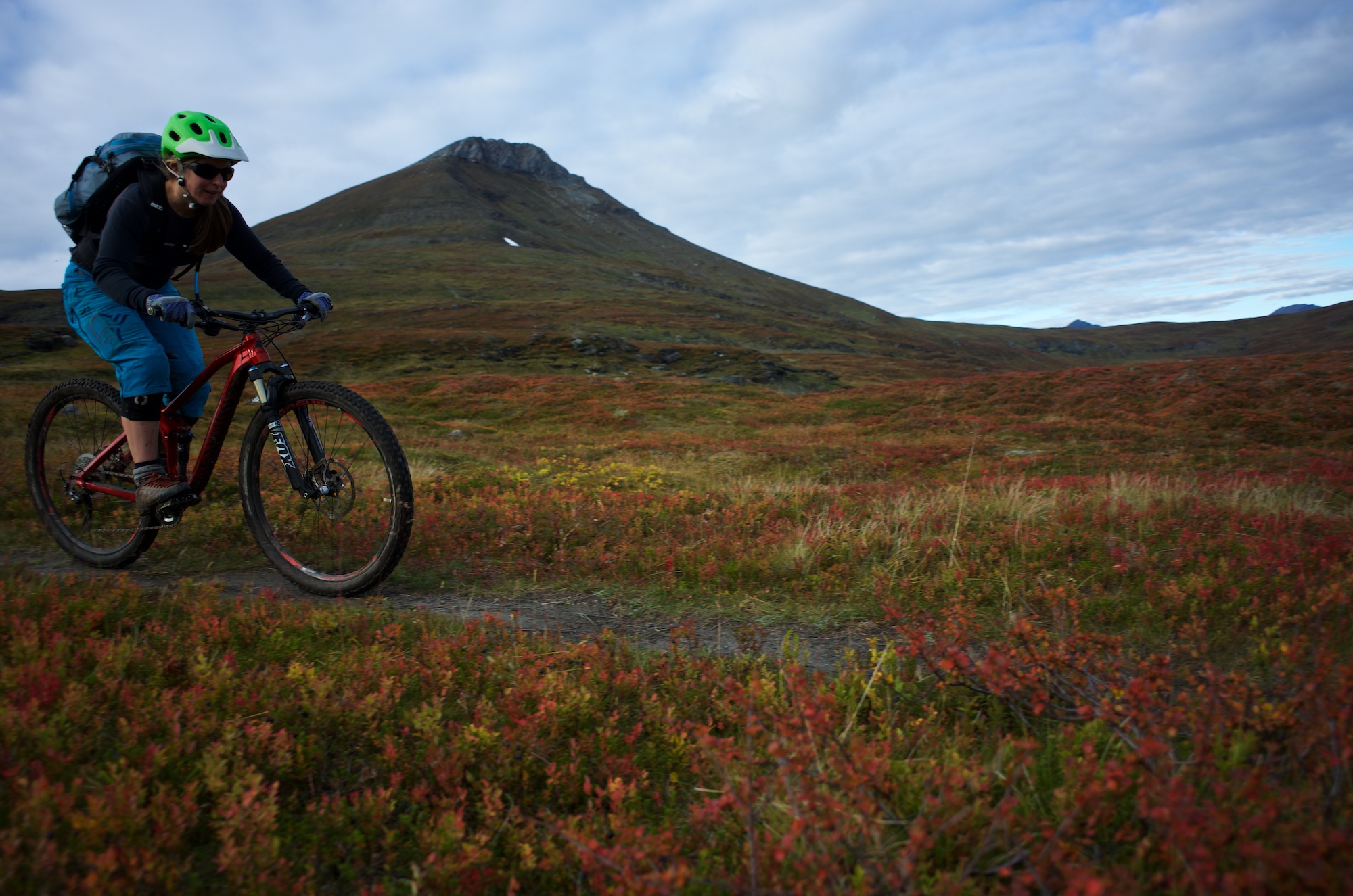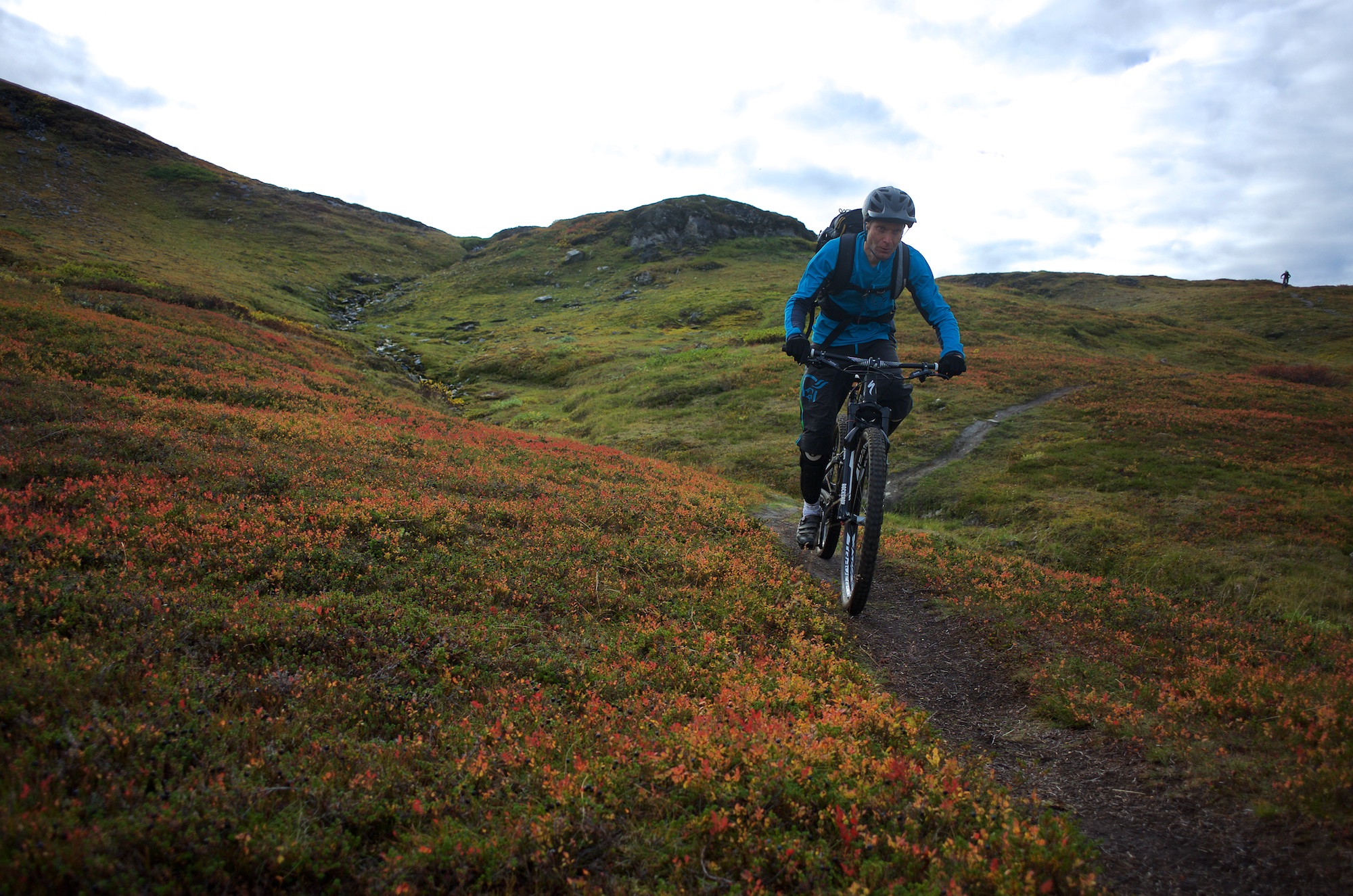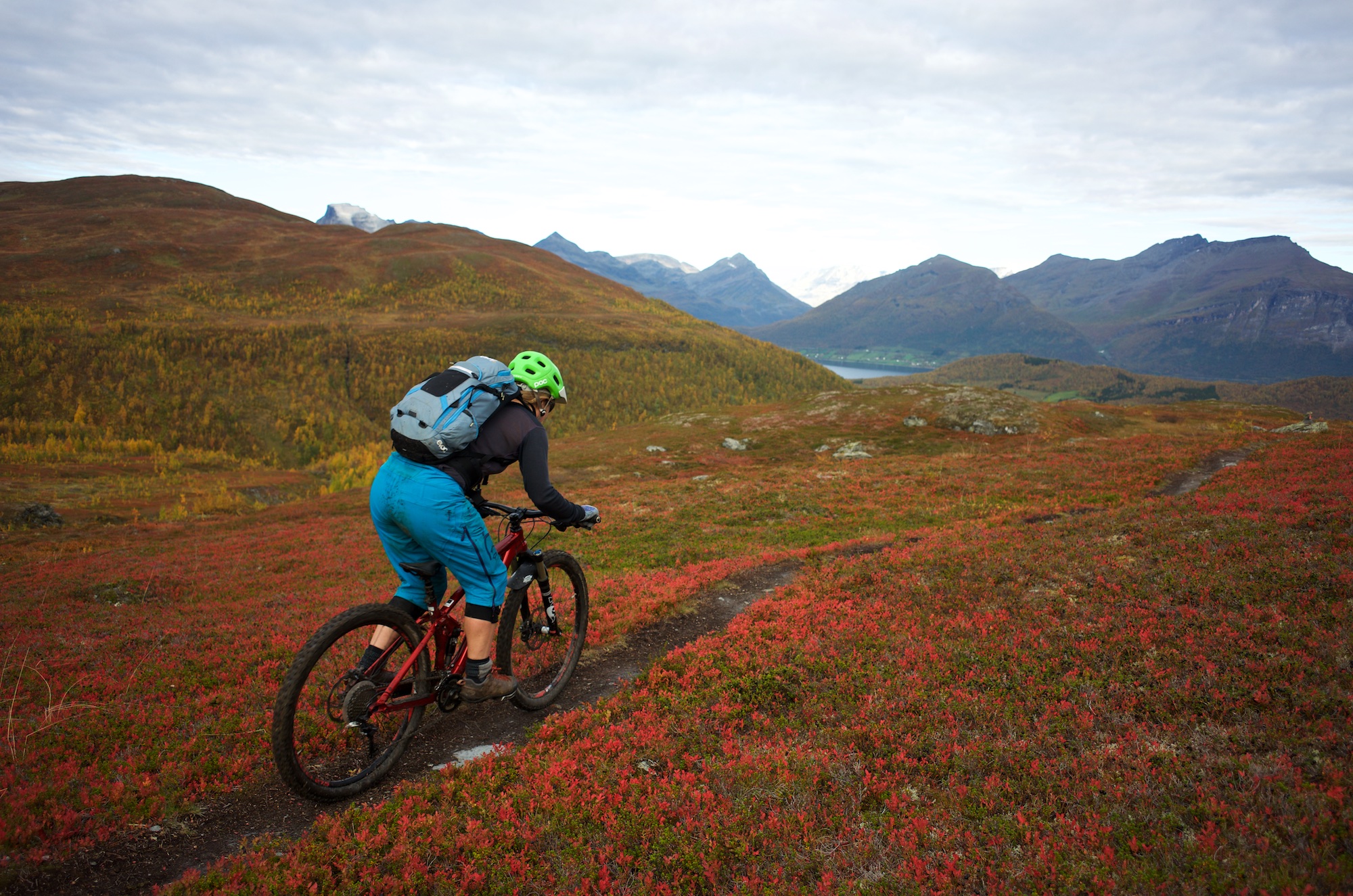 Getting closer and closer to treeline, small trees and bushes start to appear like flames straight from the red and yellow heather.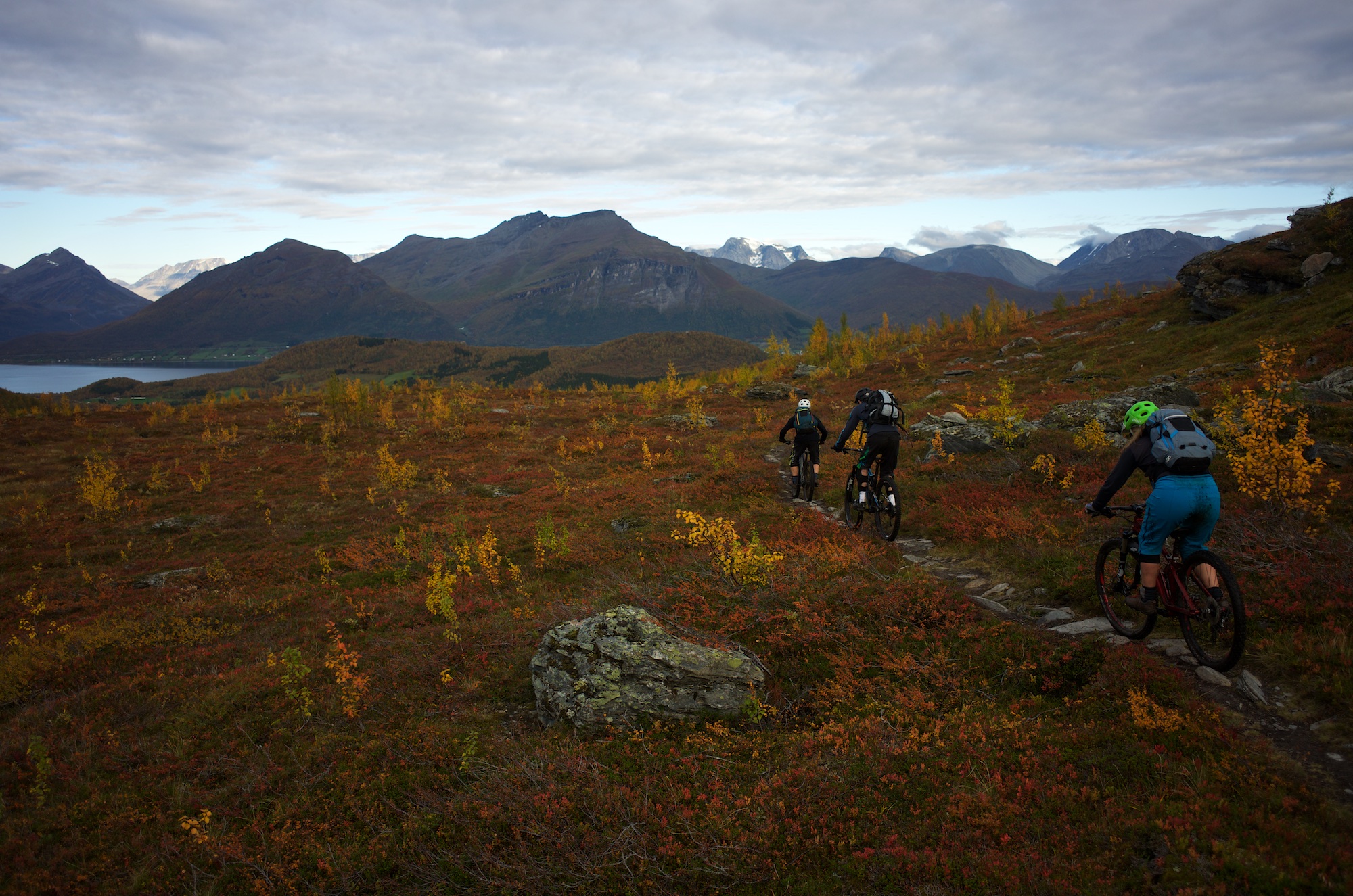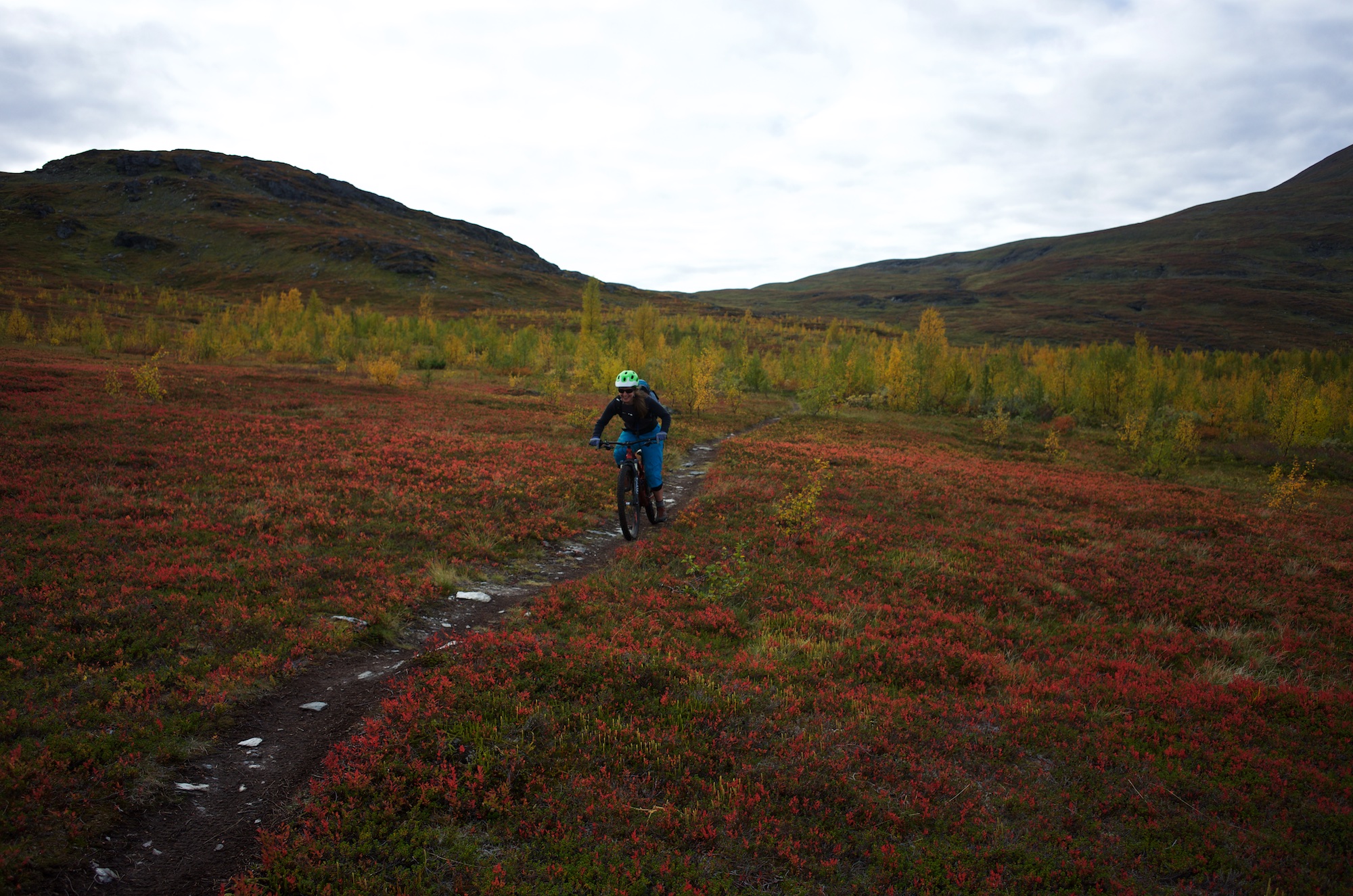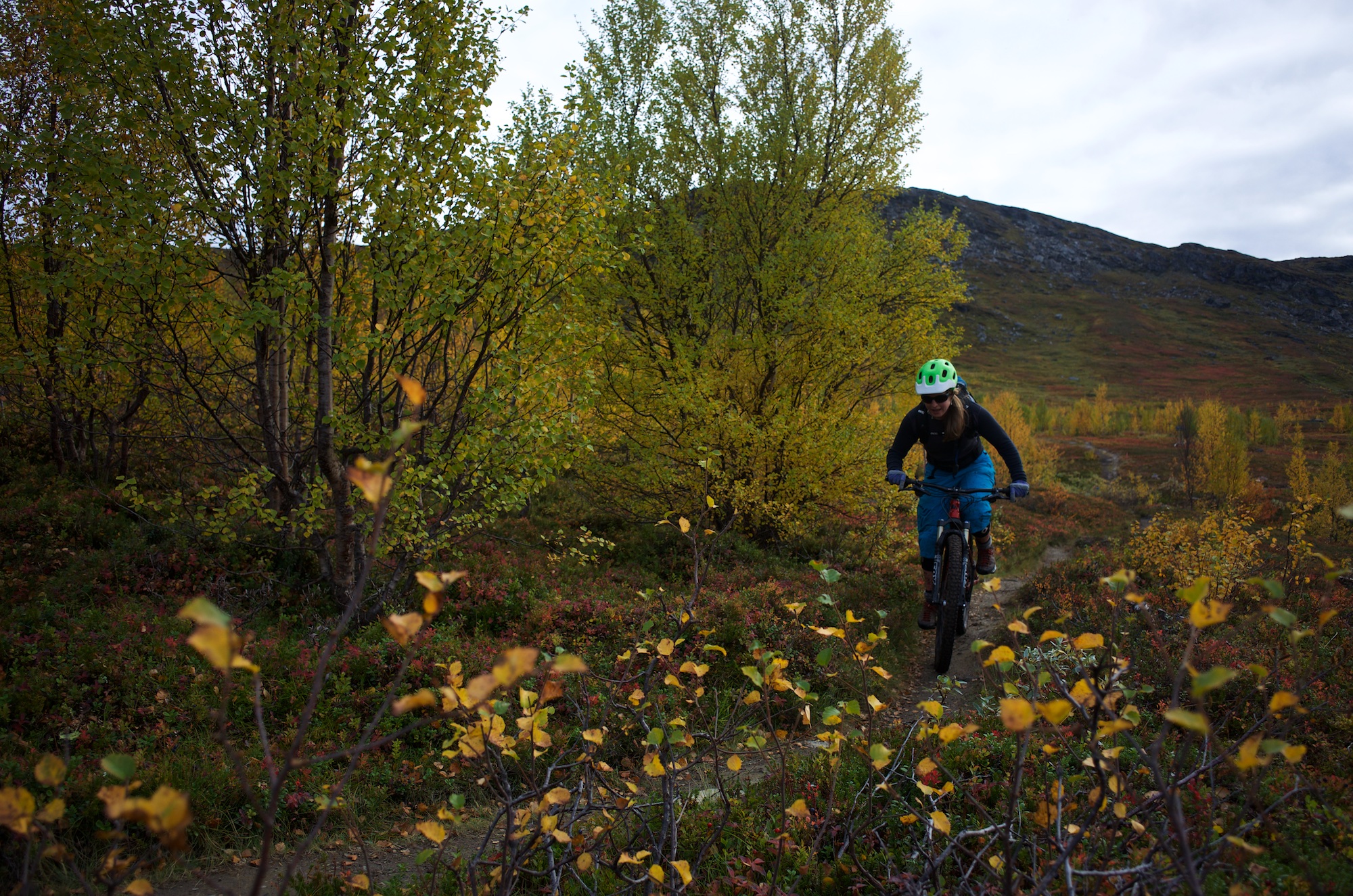 As the trees start to grow higher and denser, the trail gets more rooty and twisty, getting into what to me is the best section of the descent.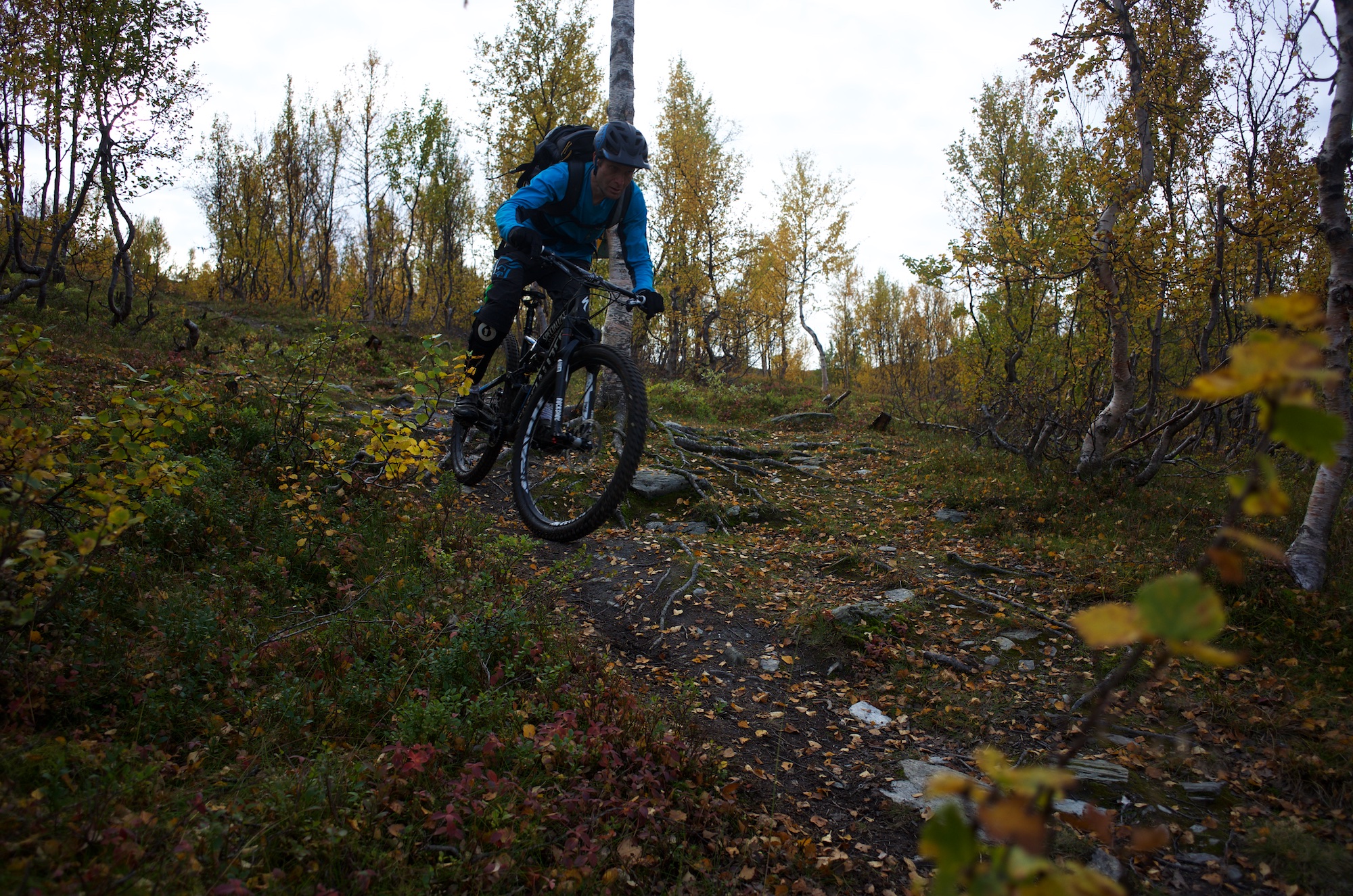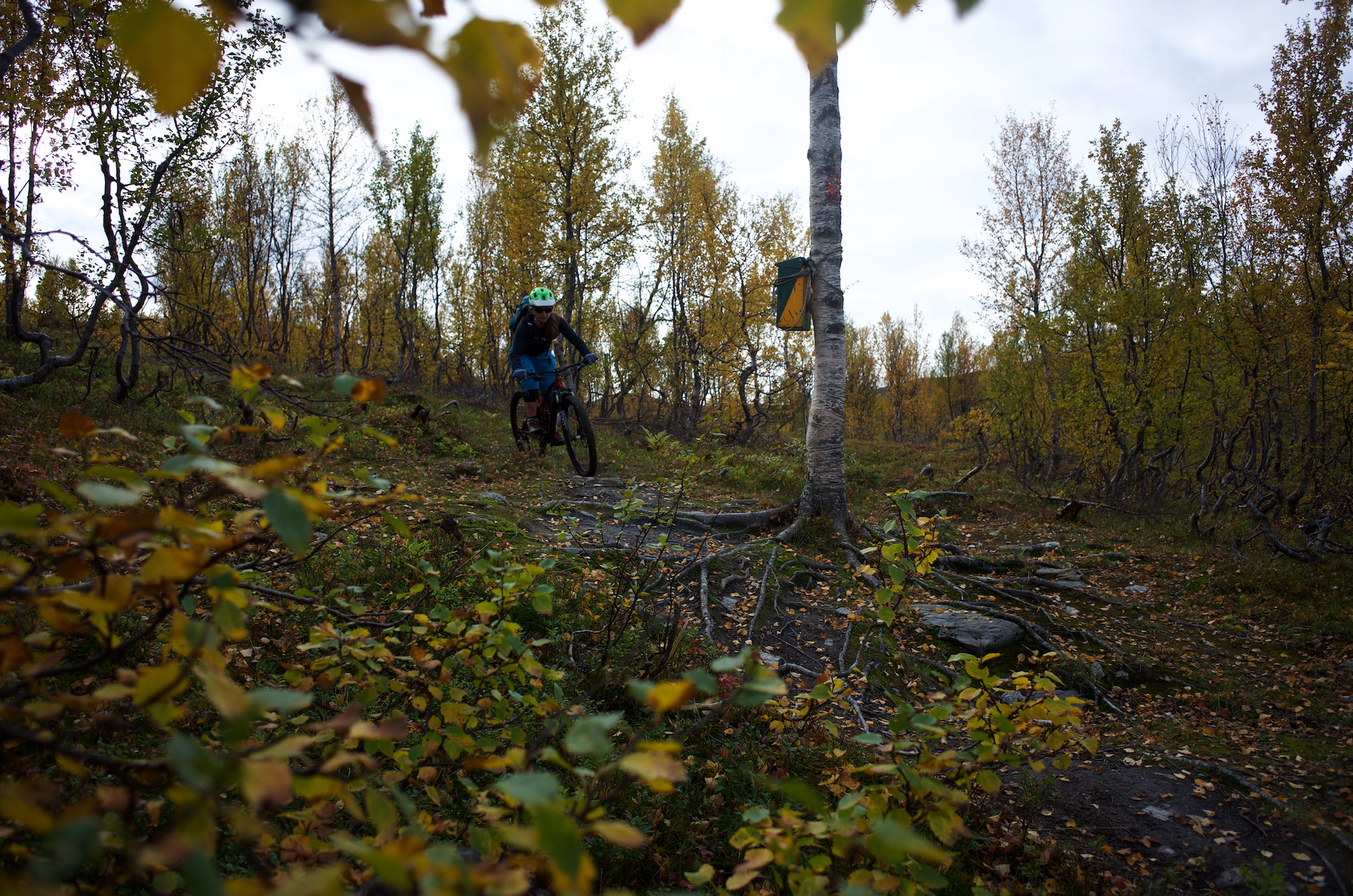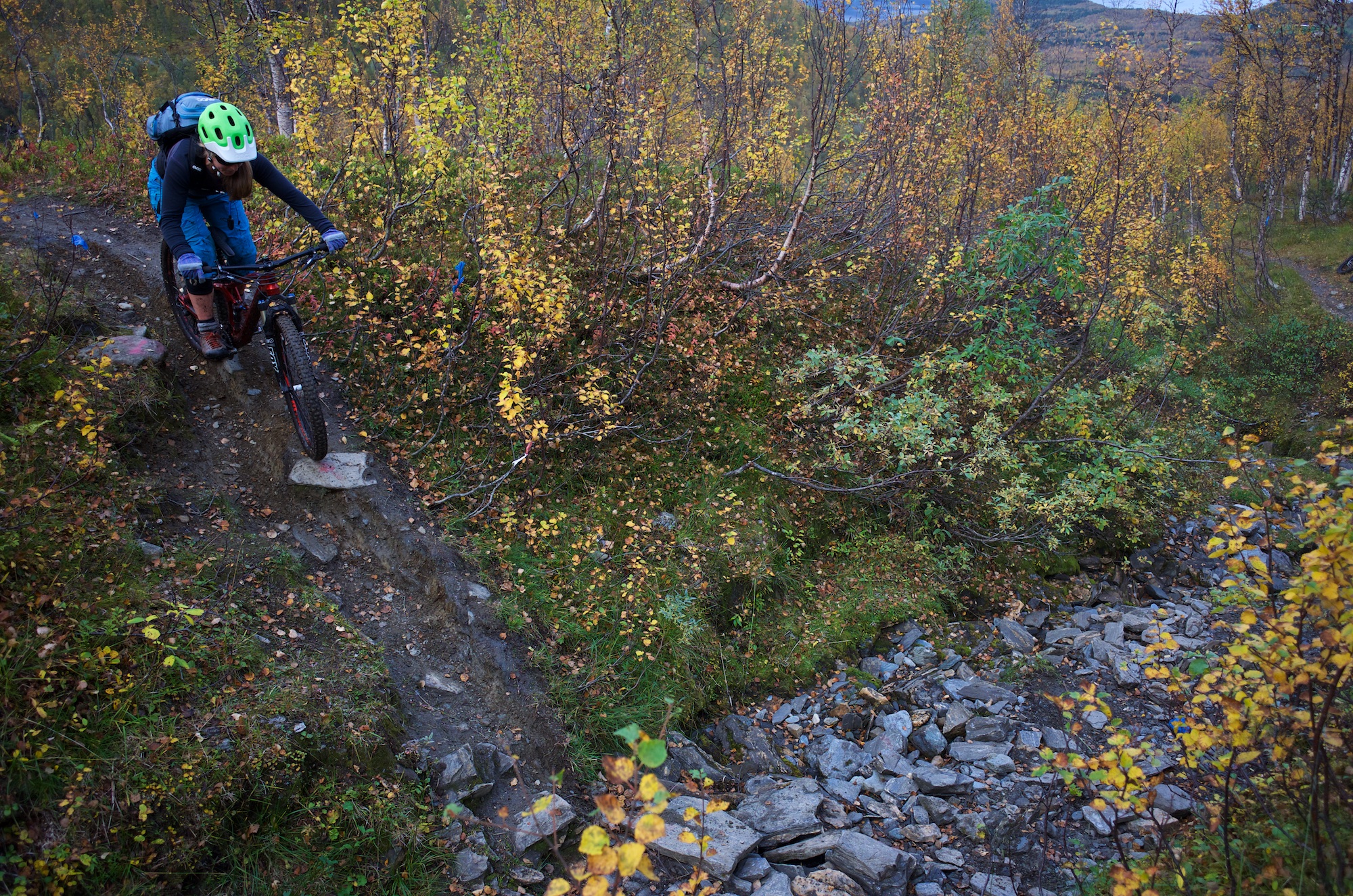 The trail keeps twisting between the trees, always steep enough to offer just a little more speed than can be easily handled, and we had a blast railing corners and hopping roots through the magic autumn colours.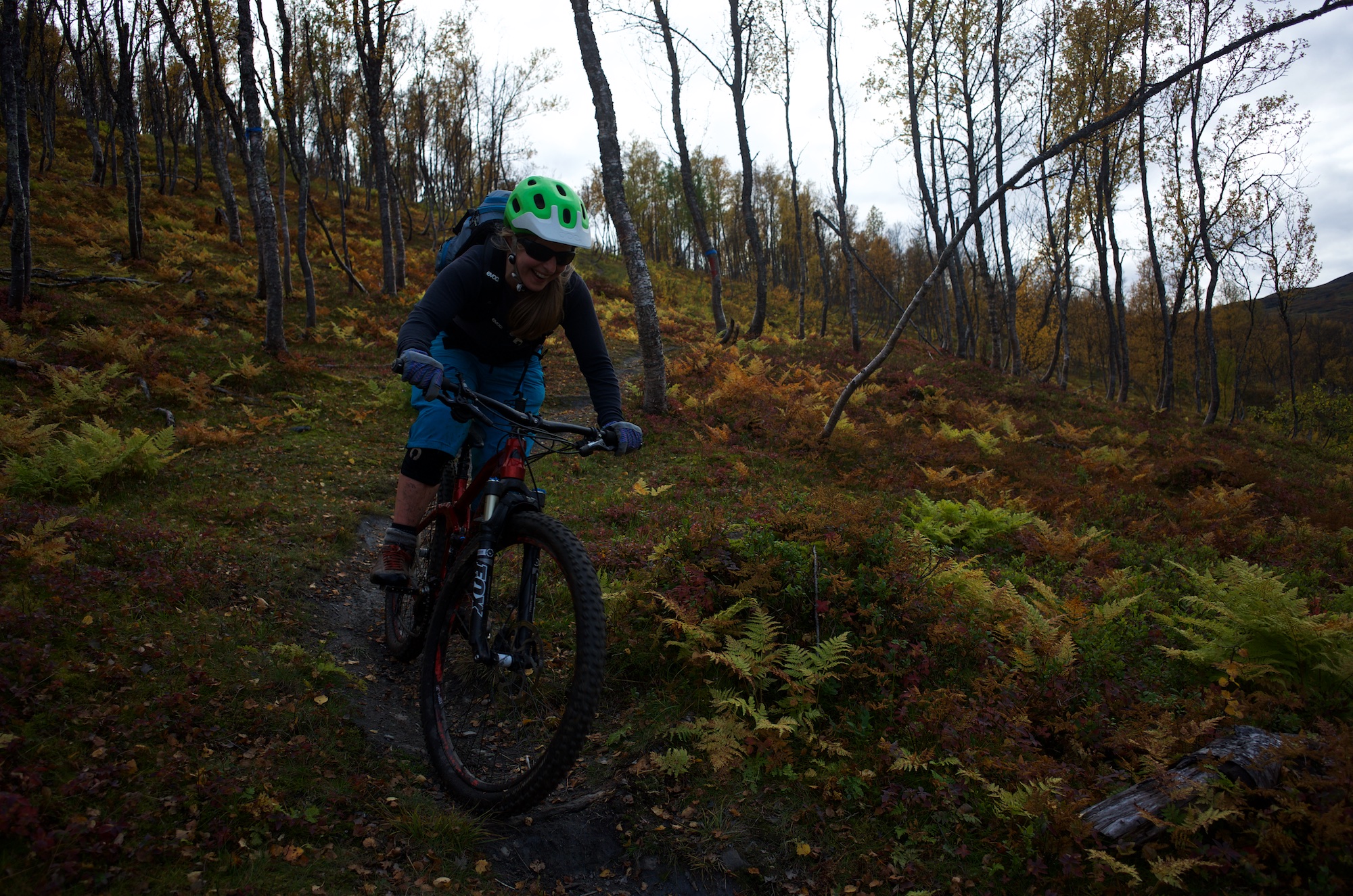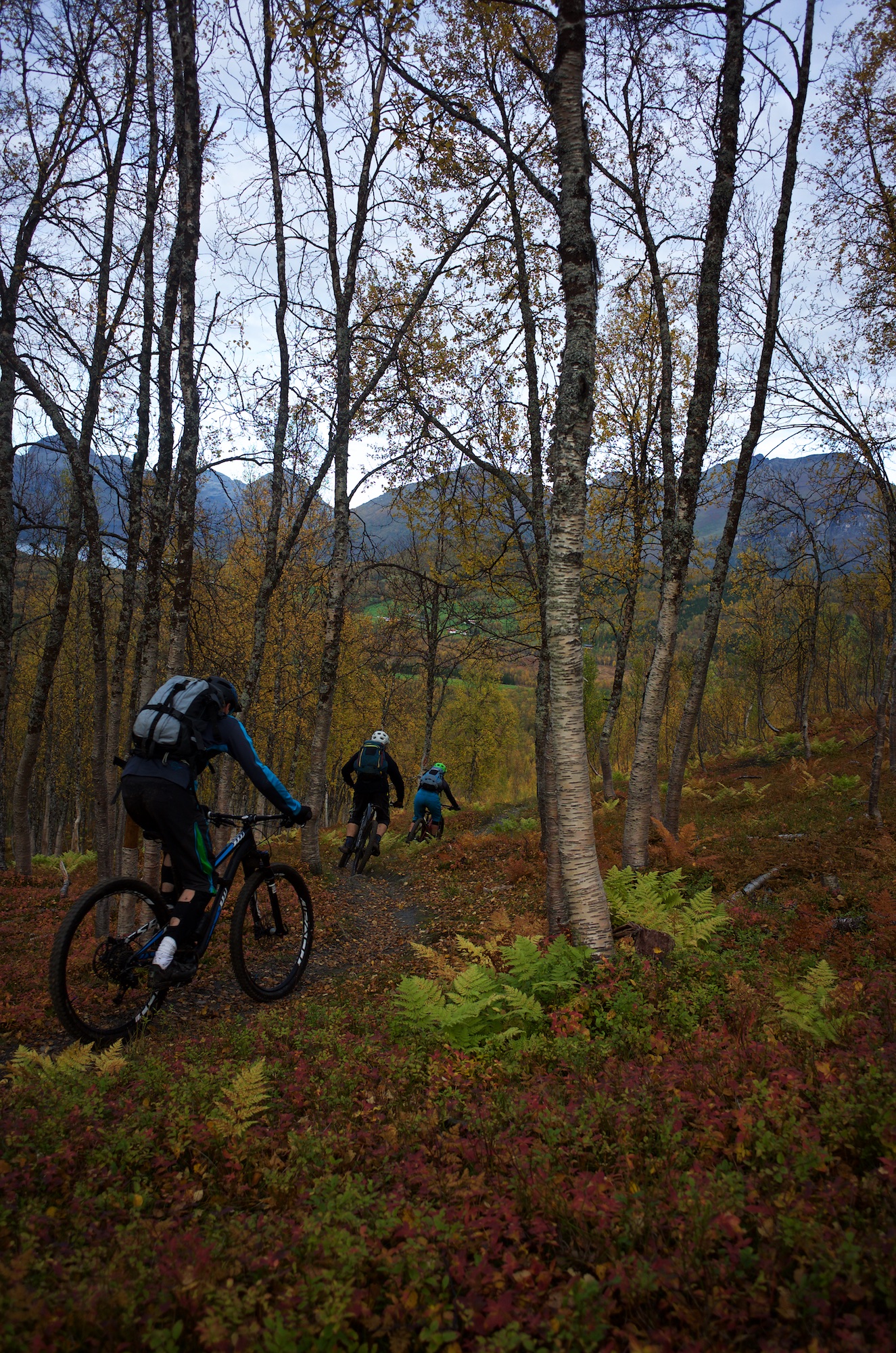 Finally it was all done and nothing left than the ride home along the still fjord, guarded on all sides by giants of granite that will soon be capped in a thick blanket of snow.