Fløja to Gammelgården, kick out the wheels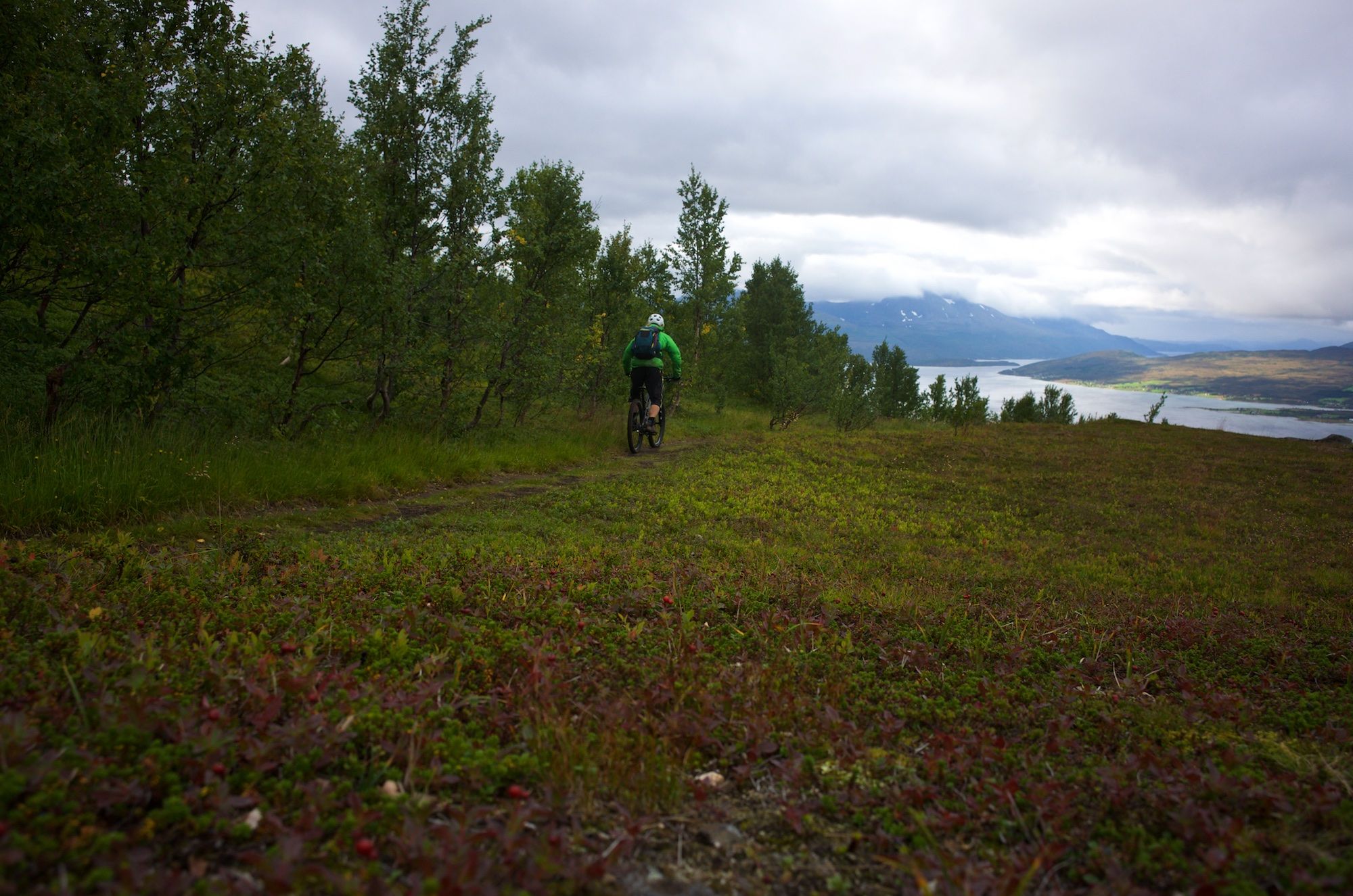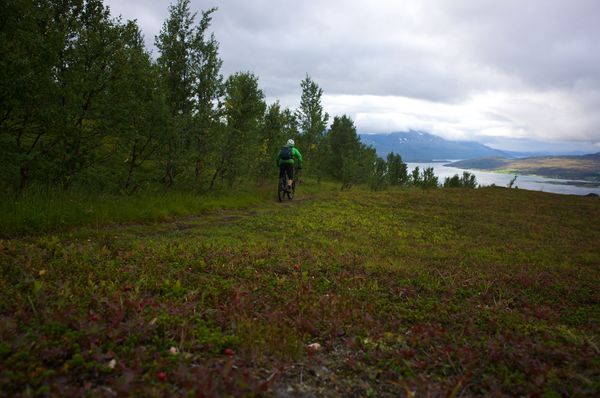 Surprisingly, the grey skies were littered with very promising brighter patches in the morning, and plans for a lap on Fløya were quickly forged, before the weather had a chance to change its mind.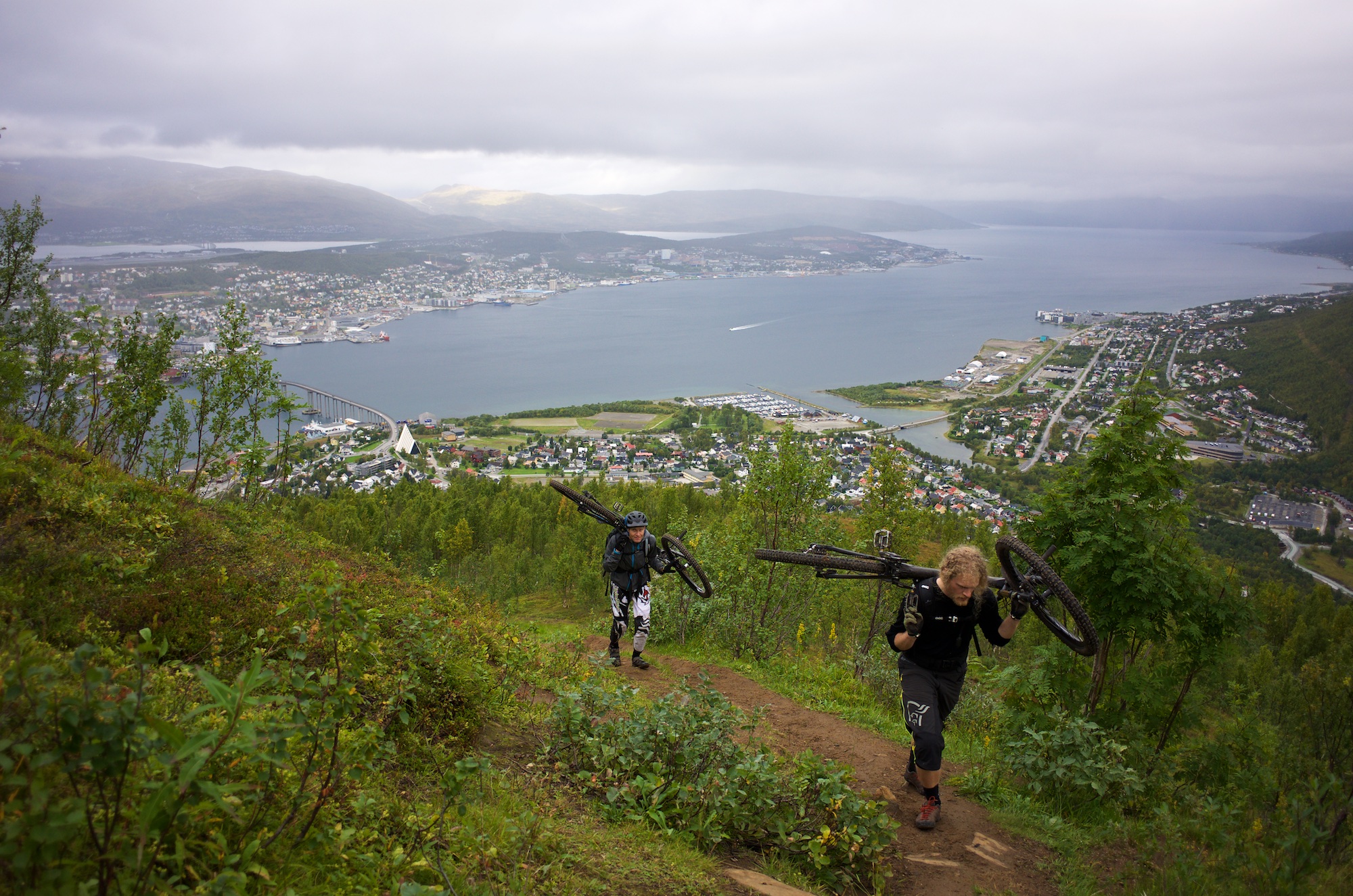 After making our way to the top station of the now closed gondola a stiff breeze hit us. Enough to quickly convince us to not continue along the ridgeline up to Fløya and Bønntuva we instead opted for the lower way around and avoid the worst of the wind.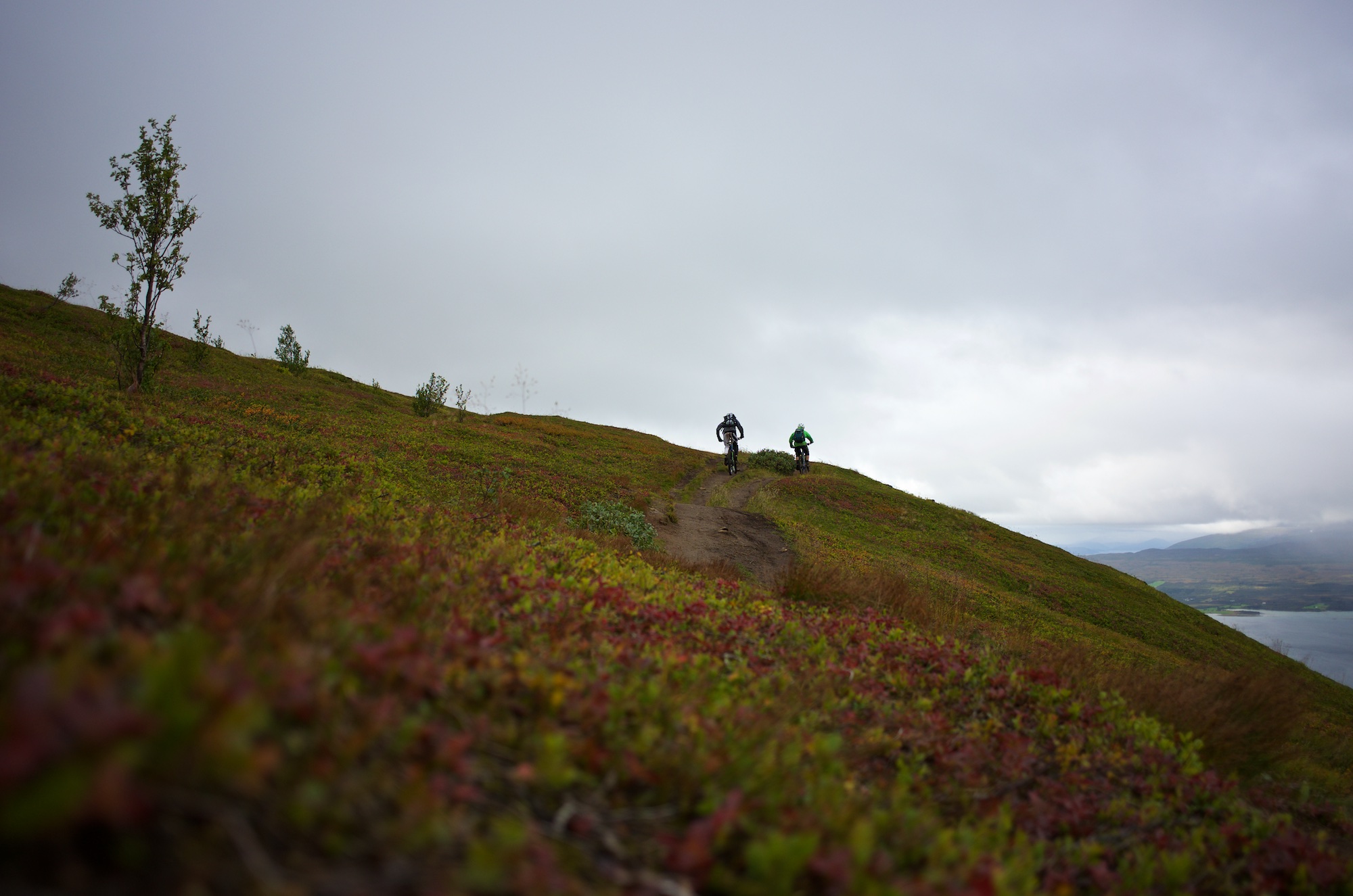 Once the flat to uphill part is disposed of, the trail plummets more or less headlong into the fjord for a bit, before wiggling a bit and finally deciding upon sidehilling through birches on a bench cut and making tight switchbacks, in a surprisingly French style.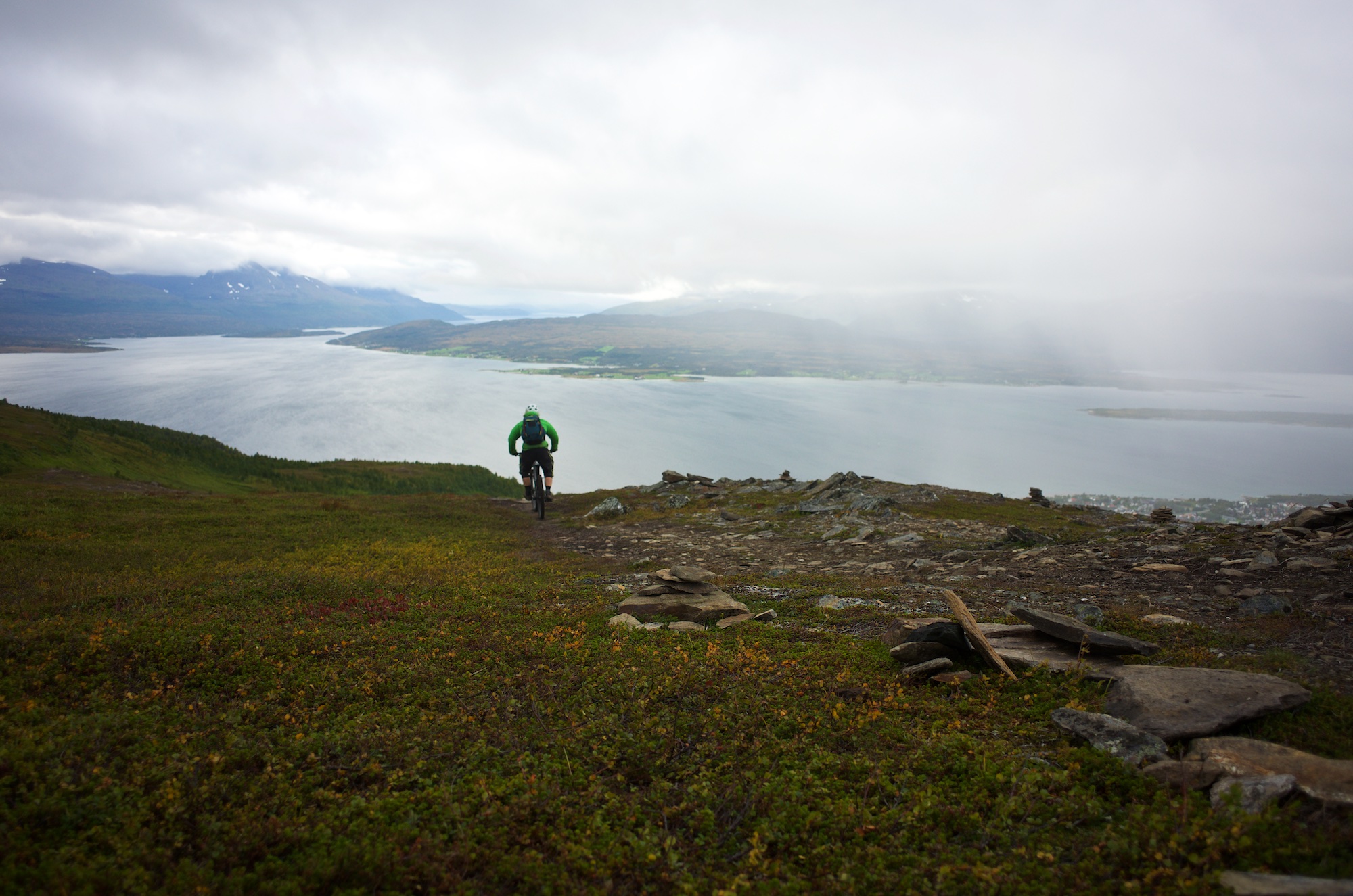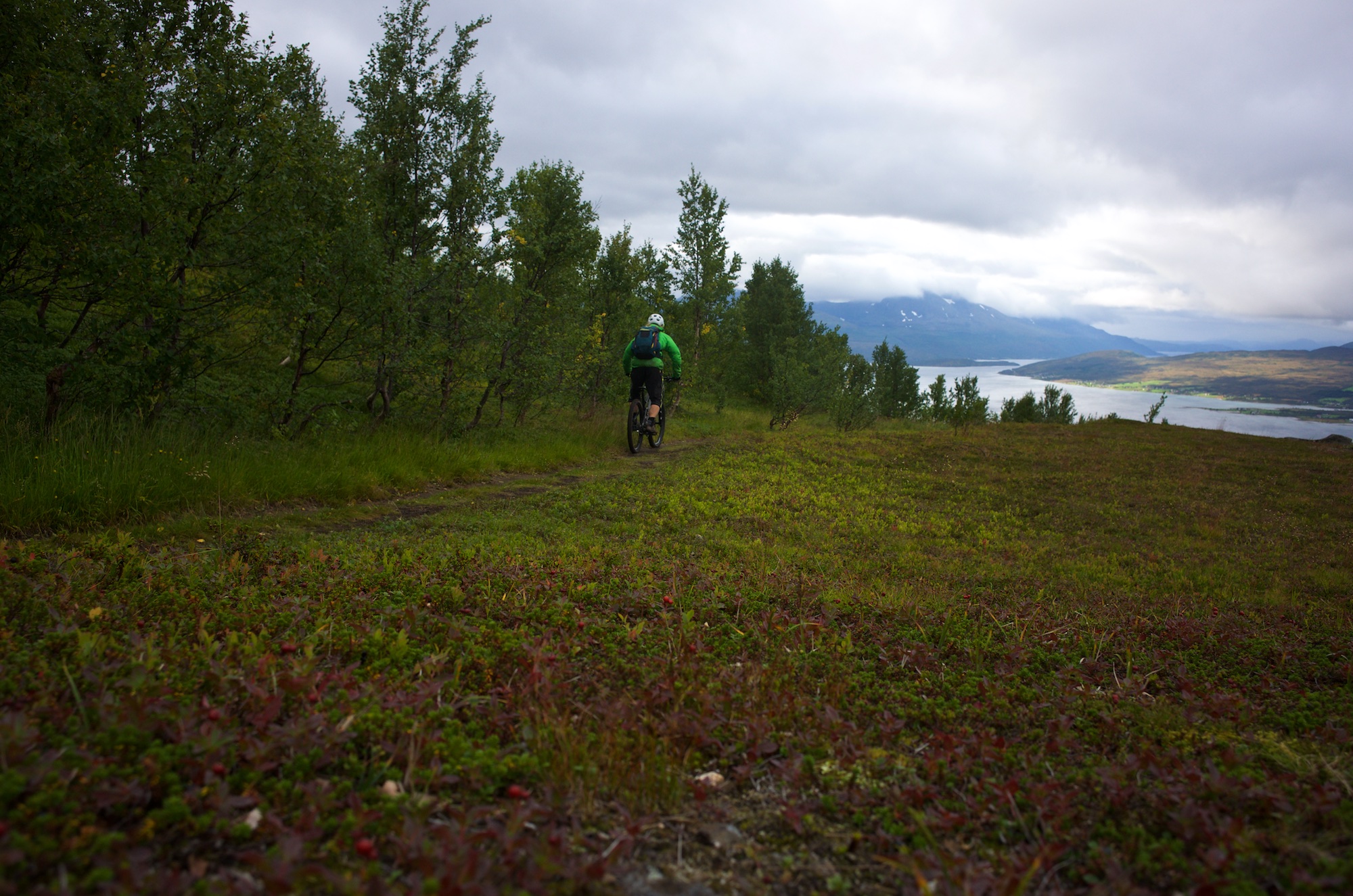 The birch woods are starting to really let loose with saturated greens from grass and lichen, deep brown loam and a sprinkling of yellow leaves.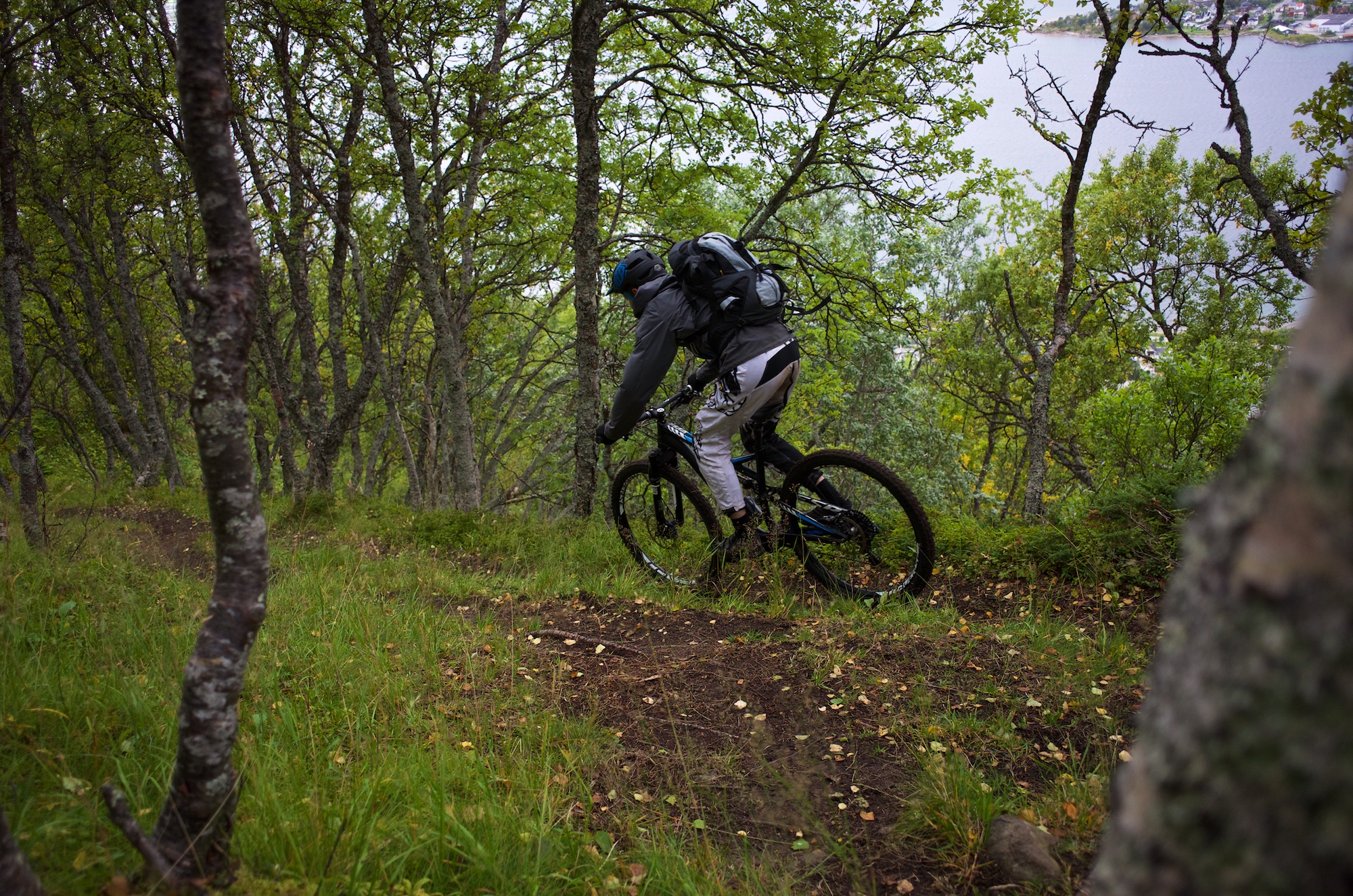 The dirt was slowly drying out and varied between the hero variety and pure grease. My freshly mounted Ibex 2.4 55/45a gripped tenaciously compared to the old worn out Minion it replaced. The non-chili Kaiser worn smooth from too much skidding in dry bikeparks I have on the rear has great puncture protection and lends itself well to scandi flick practice, but that is about it. Well, the small bike is not very fast to begin with, so why not just enjoy the ride sideways? Carving is fun, but so is sliding, and lichens make for a soft landing anyways.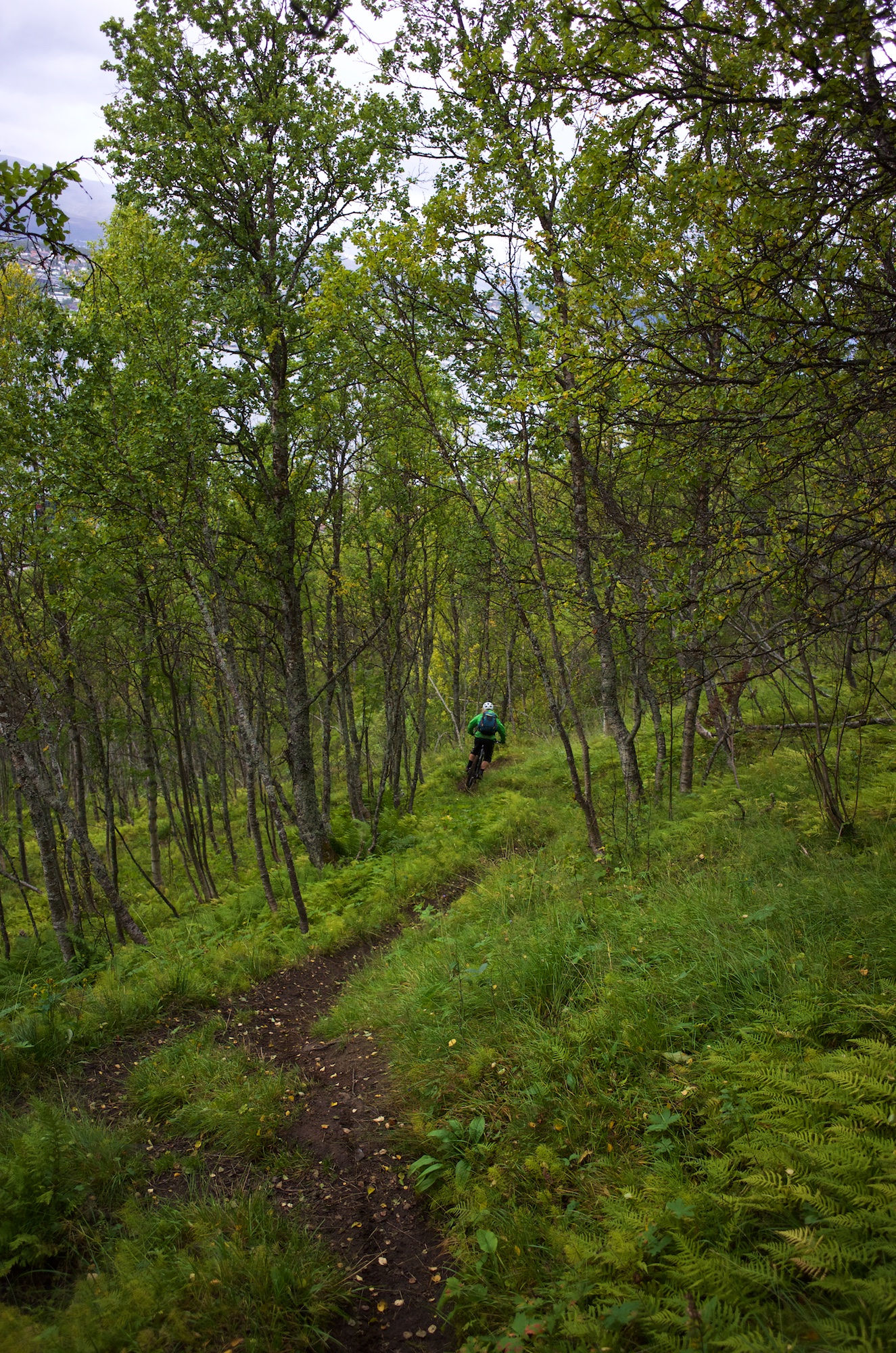 Just when we had packed ourselves into the car the wind picked up and the rain started hammering again, sometimes luck favours the even the mountain biker. And as I am writing this, the sun is shining gloriously over the fjord and the city. Today will be a good day and I'm buzzing to get it started!
And the title? I know it's a bit far fetched, but it's such a great tune (and all time hairstyles). It's especially good to have it humming in the head while dragging a wild hardtail, literally kicking and screaming, down a slippery hillside.