Almost breaking through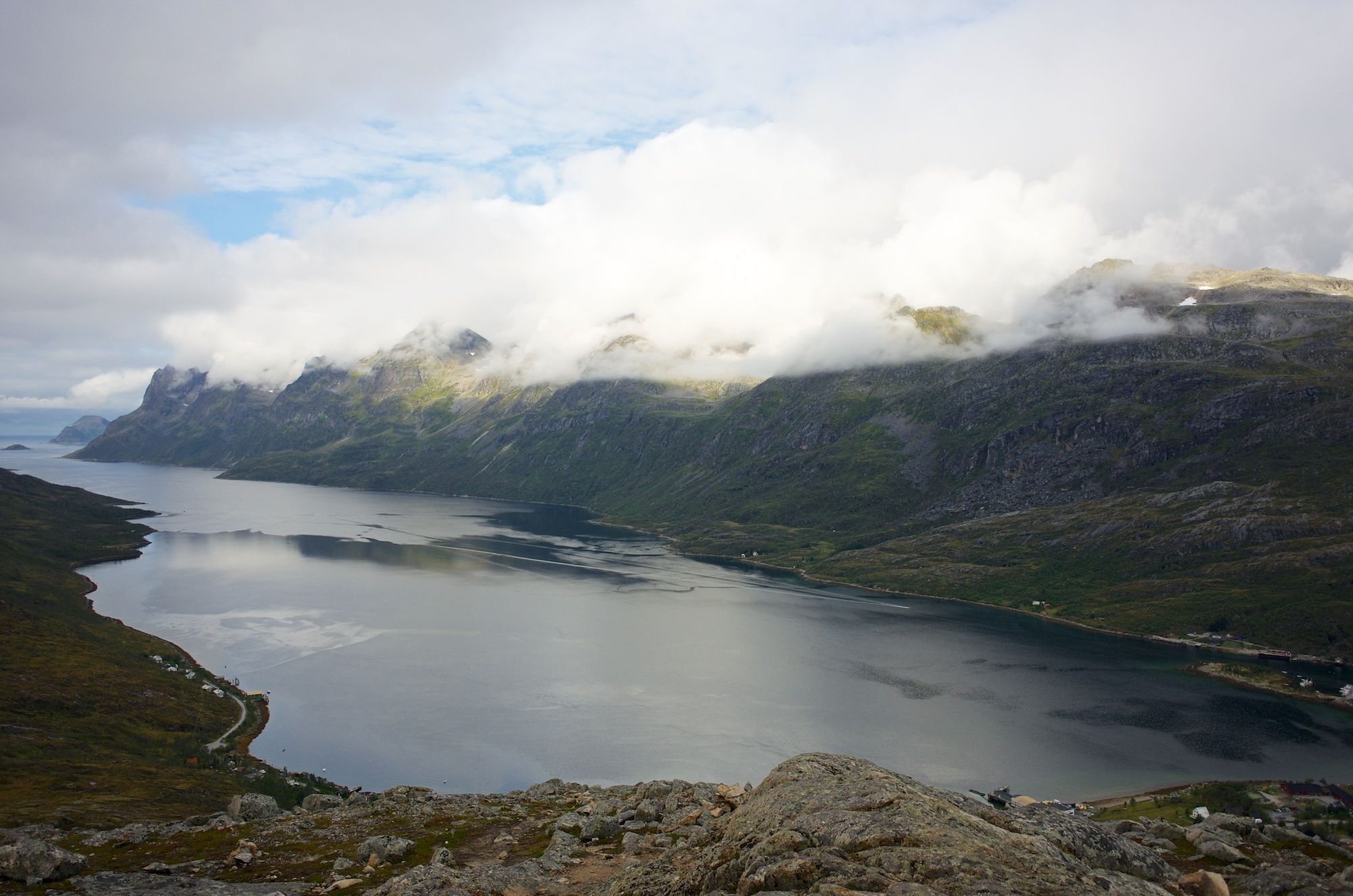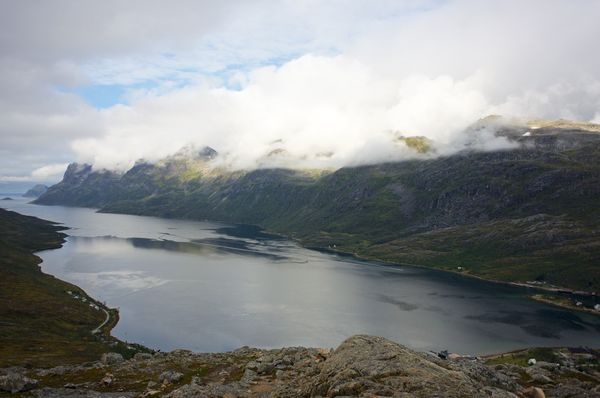 When I woke up this morning the rain had stopped, and the clouds were showing some signs of weakness where they previously had been solid and grey. No excuses not to ride a bike, and I think Gustav agreed, because next thing I know we are in a car and headed for Nattmålstuva.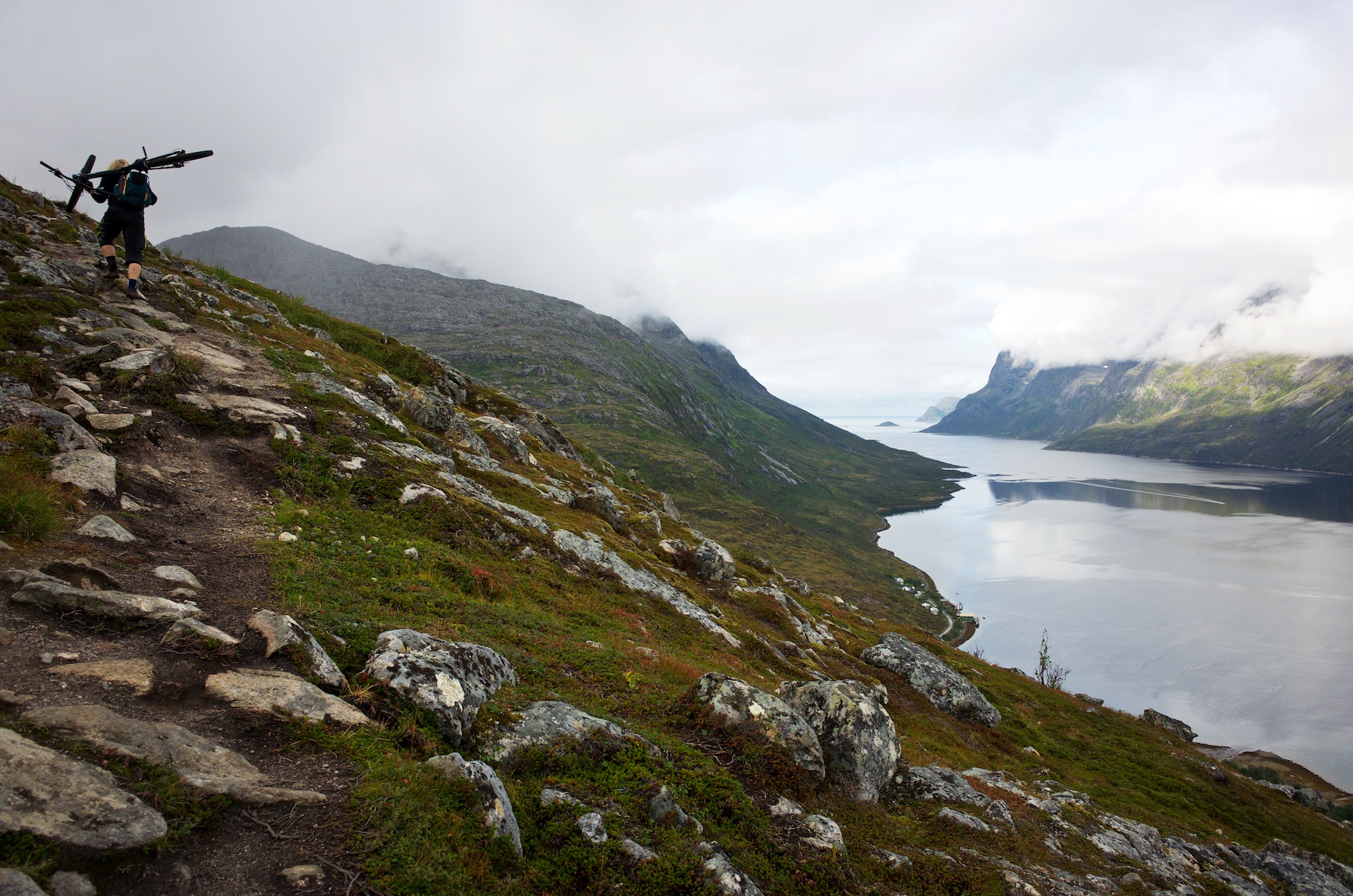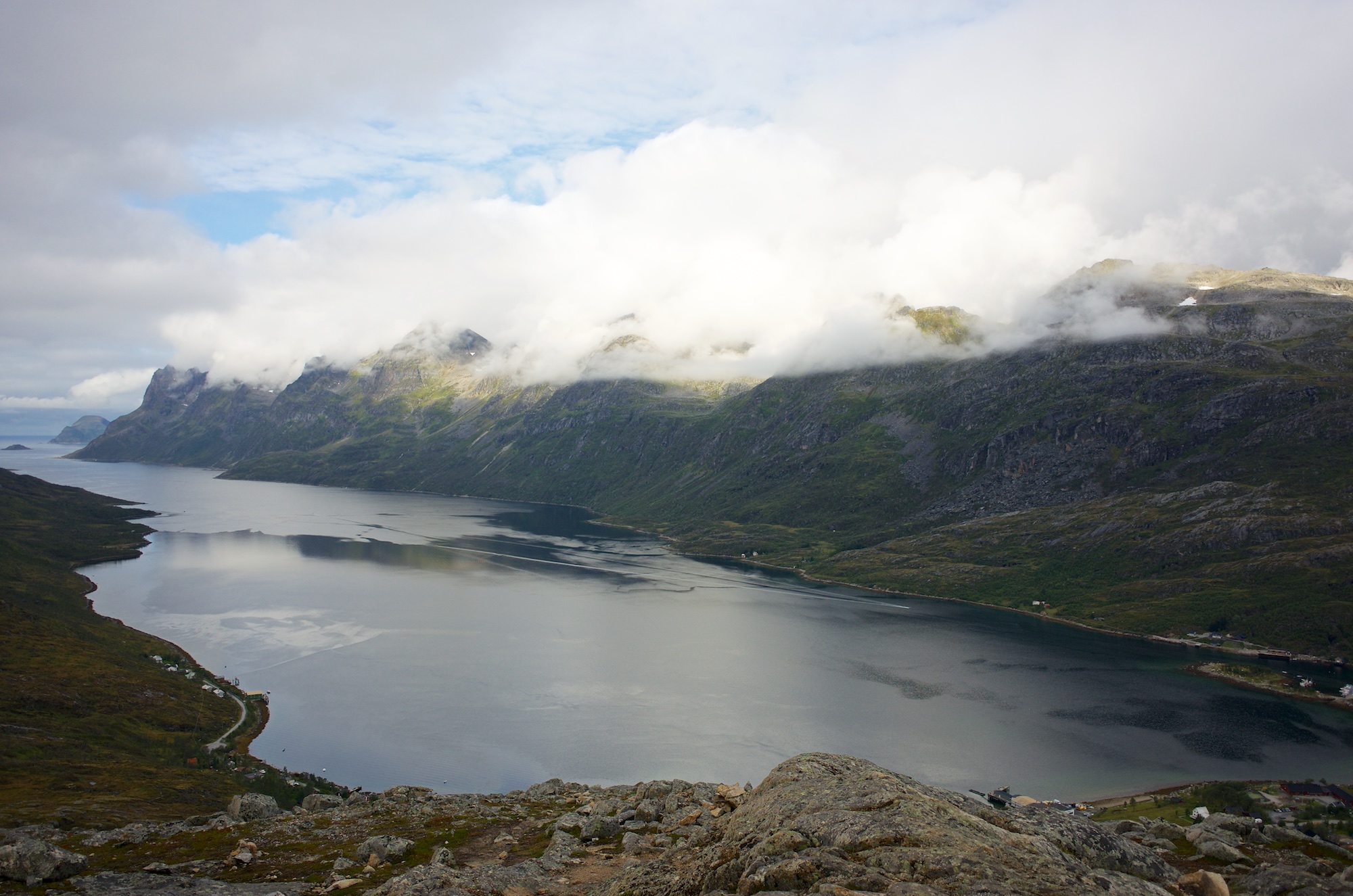 We managed to squeeze in two laps, one on the flowy side down towards Kattfjordseidet, and one on the in my opinion more fun side down to Ersfjordsbotn.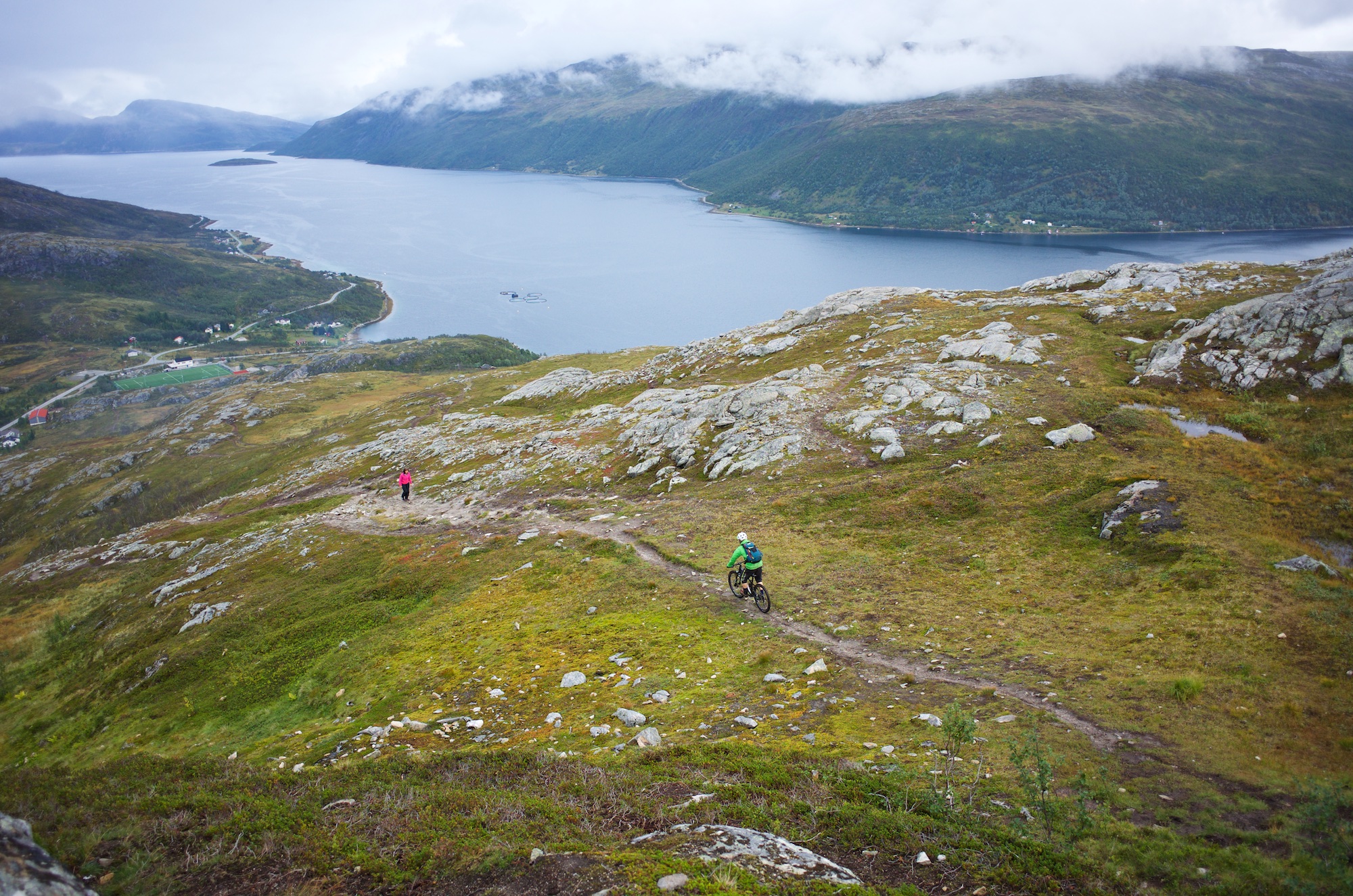 The trail varied between the well walked, gravelly variety to the usual just-broken-in heather with a sprinkling of sharp rocks and rock slabs in between. It was nice and damp, a bit greasy but keeping it on the right side of the fun/lethal balance. I guess it does not help that I have a cheap and well worn Conti Kaiser with no Black Chili rubber in the rear. Even when new, that is an awful wet weather tyre. But the beefy casing is nice on the hardtail.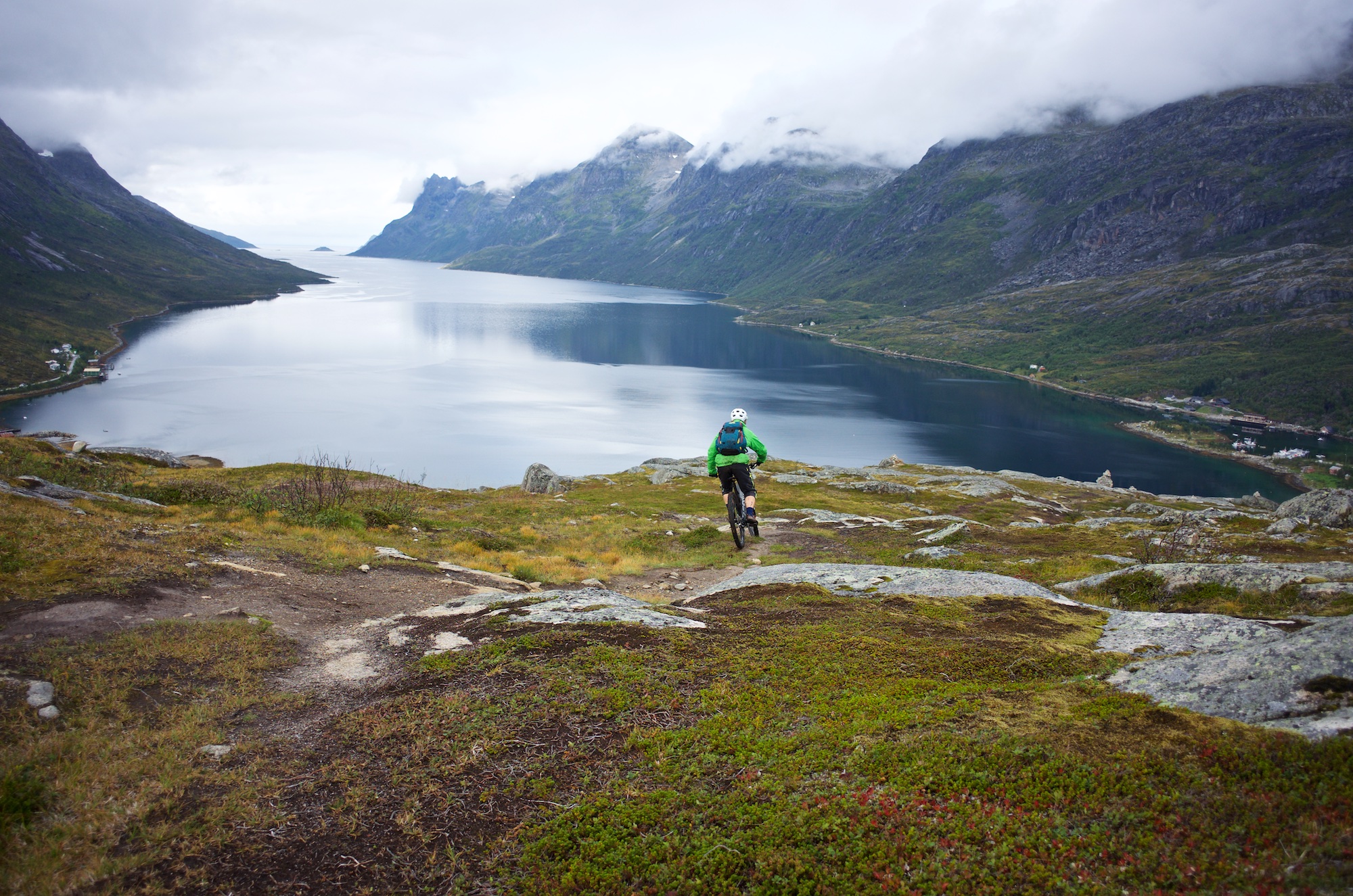 This is a well hiked mountain, and it is not so much of a trail going down as a web of trails, there are probably enough variations on this hillside to keep me busy for weeks on end. That is, in the unlikely scenario that I could manage to stay away from all the other mountains.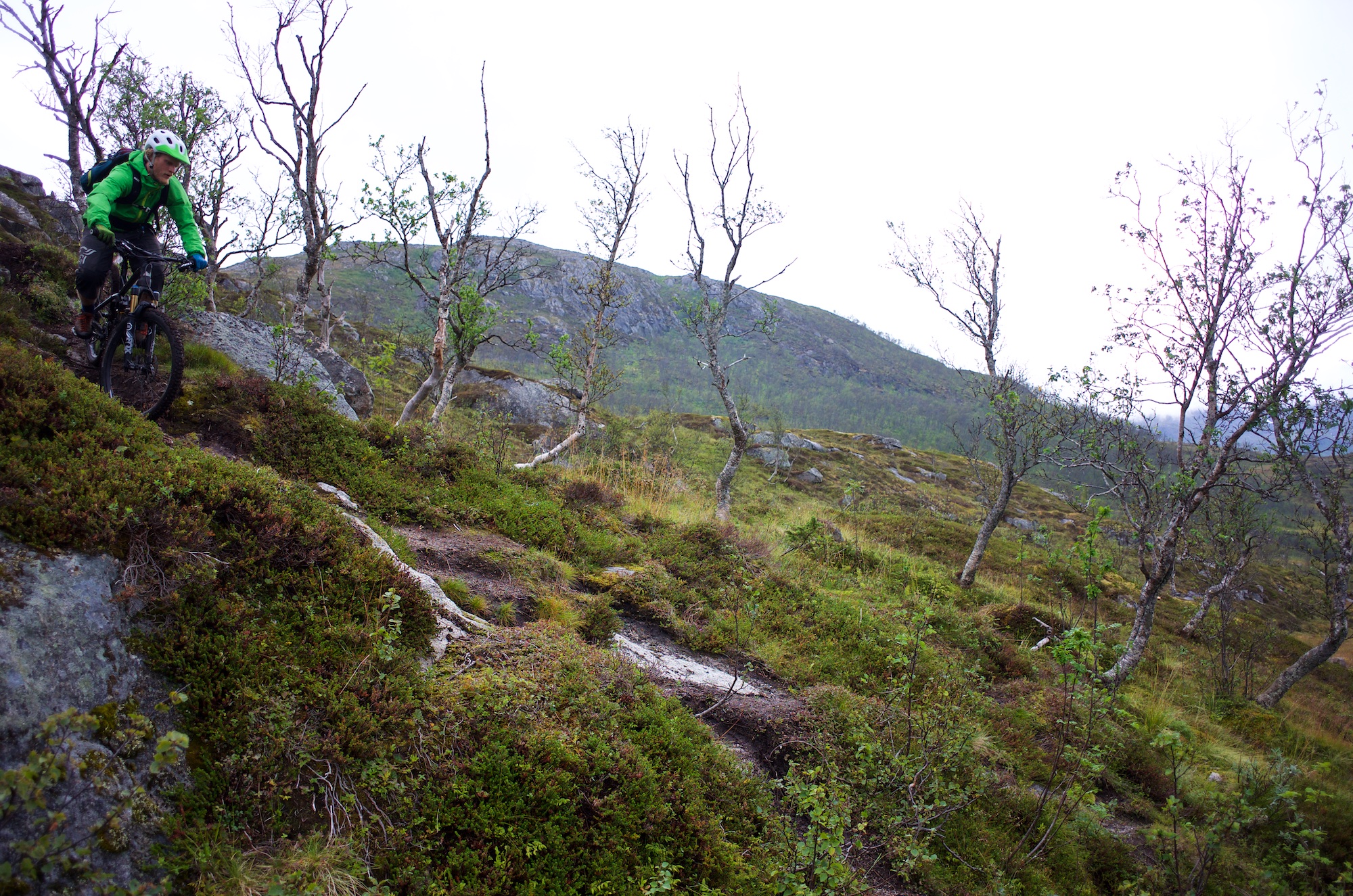 Back down at the car and grinning with teeth full of mud, we finally got a tiny bit of sun too. Hopefully we will get more of that tomorrow.